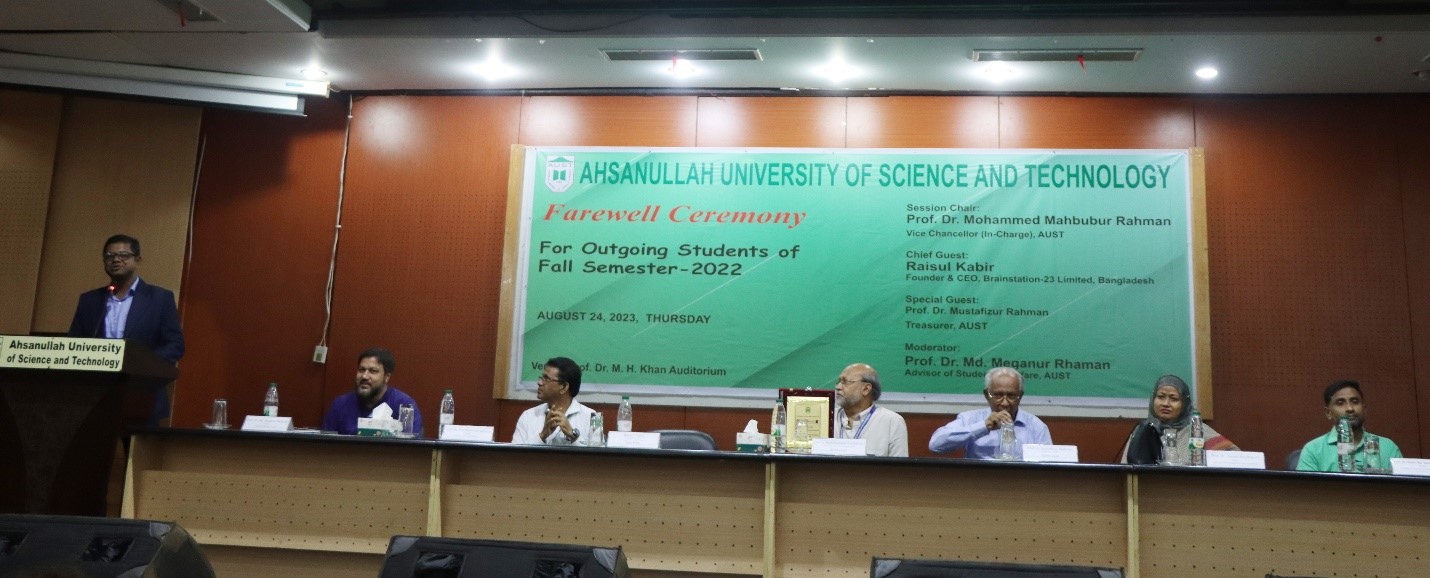 A Farewell Program for outgoing students of Fall Semester-2022 was held on Thursday, 24 August, 2023 at Prof. Dr. M. H. Khan Auditorium. Raisul Kabir, Founder of Brainstation-23 Ltd., Bangladesh, attended the program as the Chief Guest. He reminded the students that this was not actually the end of their learning. They are now stepping into practical life where a new lesson may be awaiting each day. He expected that AUSTians would overcome every challenge of life through honesty, perseverance, and kindness. The program was chaired by Prof. Dr. Mohammed Mahbubur Rahman, Vice-Chancellor (In-Charge), AUST who said that, the vision of this university has been to develop graduates who can handle the domestic and international issues. I hope that graduates will dedicate themselves for all-out improvements of our country and humanity. Prof. Dr. Mustafizur Rahman, Treasurer, AUST spoke on the Program as the Special Guest.

Prof. Dr. Md. Mahmudur Rahman, Dean, Faculty of Engineering, Prof. Dr. Jasmin Ara Begum, Dean, Faculty of Architecture, Prof. Dr. Saleh Md. Mashehdul Islam, Dean, Faculty of Business and Social Science spoke on the program. Few outgoing students expressed their feelings and experiences at AUST. Prof. Dr. Md. Meganur Rahman, Advisor of Students' Welfare address welcome speech.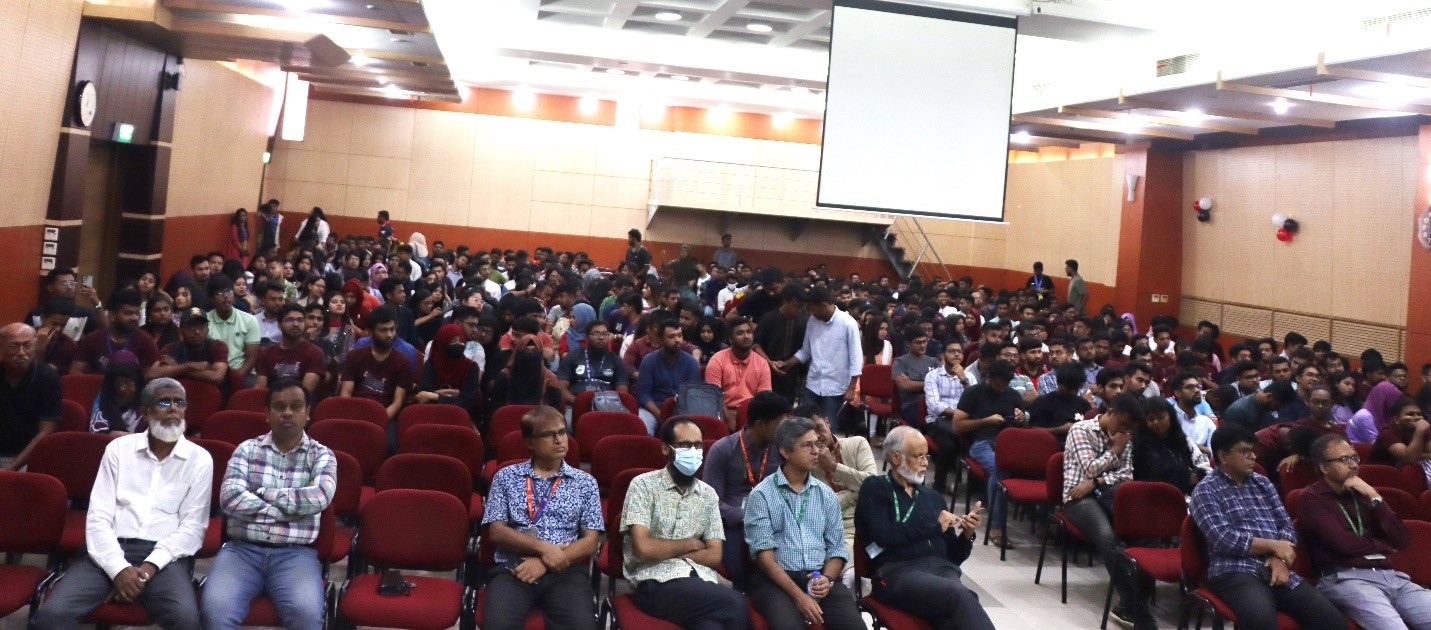 Prof. Dr. Md. Hamidur Rahman Khan, Registrar (In-Charge), AUST, Prof. Dr. Muhammad Saiful Islam Mallik, Proctor, AUST, Librarian, Departmental Heads, Office Heads, Teachers, Officers and outgoing Students were present.