Ahsanullah University of Science and Technology (AUST) is delighted to announce that it has been awarded a grant by the Bangladesh Advancing Development and Growth through Energy (BADGE) project, which is funded by the United States Agency for International Development (USAID).
On December 11, 2022, AUST signed a grant agreement with the Tetra Tech ES, Inc. which is the implementing partner of the USAID-BADGE project. The purpose of the grant is to conduct a research-based study titled "Conducting Study on Unlocking the Potential of a Zero-Carbon Transportation System through Uptake of Electric Vehicle Usage and Supporting Energy Infrastructure" for the period December 11, 2022 to December 10, 2023. The study will generate a research report on current EV outlook and stock-take scenario, impact of EV on the electric grid, Renewable Energy (RE) integration in EV charging, and charging station mapping in the electric network in Bangladesh. It is expected that this study will benefit the public policy stakeholders of the power and transport sector, the private sector involved in the vehicle and transportation business as well as transportation users in Bangladesh.
The project team from AUST is led by Professor Dr. Tareq Aziz, Head of the Dept. of EEE. Dr. Taskin Jamal, Assistant Professor, Dept. of EEE is the Project Coordinator along with other team members including Ms. Shaila Arif, Assistant Professor, Dept of EEE).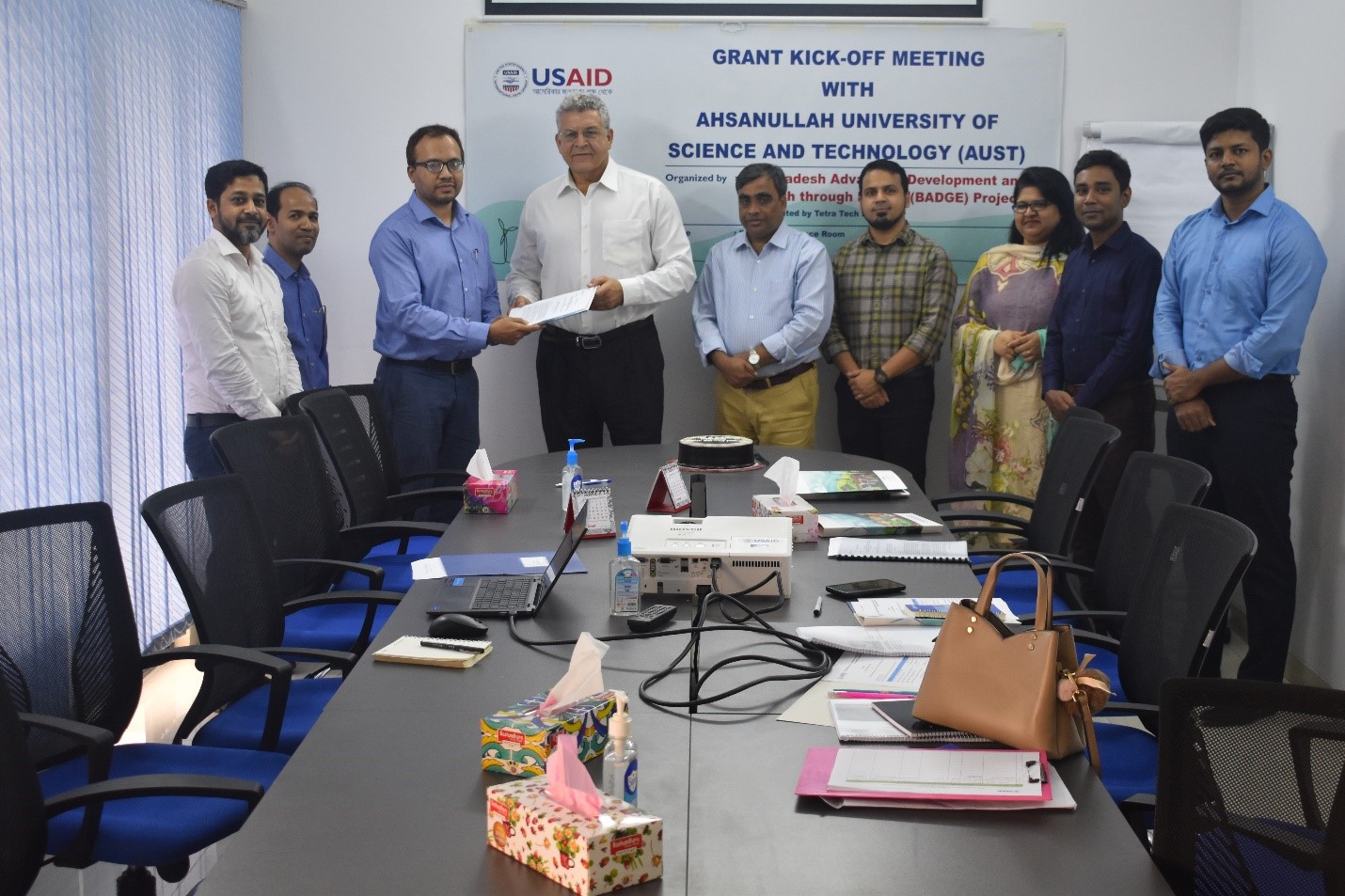 The grant kick-off meeting was organized by Tetra Tech ES, Inc. on December 14, 2022. During the meeting, BADGE conducted a post award orientation to the AUST team which included discussions on the terms of the grant, reporting, monitoring, in-kind contributions and gender and youth related issues.