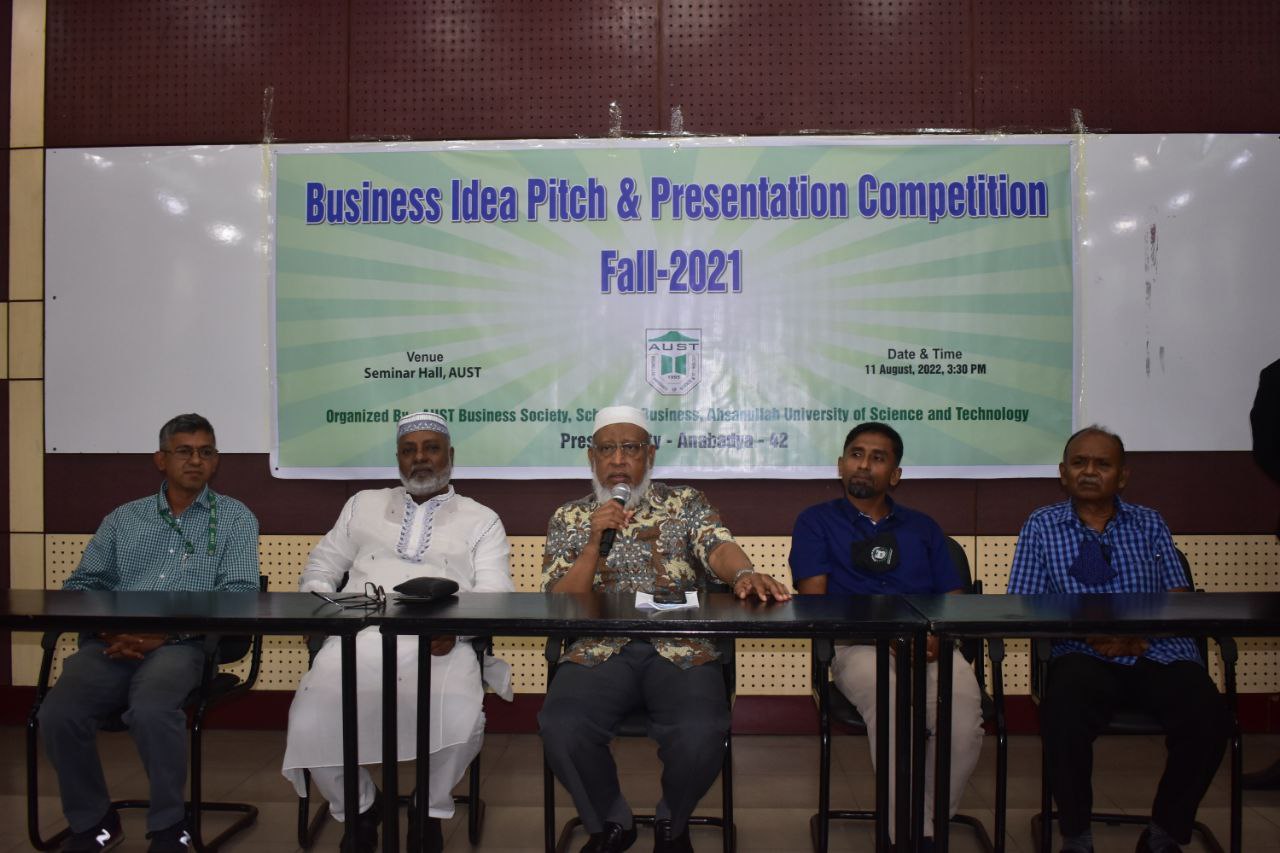 On 10th August 2022, the final round of students' "Business Idea Pitch and Presentation Competition" took place at the Seminar Hall of AUST. The event was organized by the School of Business, Ahsanullah University of Science and Technology (AUST). The honorable Vice-Chancellor of AUST was present as the Chief Guest. Besides, the students from different semesters, faculty members of the School of Business, some respected senior teachers from other departments, and some senior officers from the administration attended the event. The event was managed by the students of the 4th year 2nd semester of the BBA program.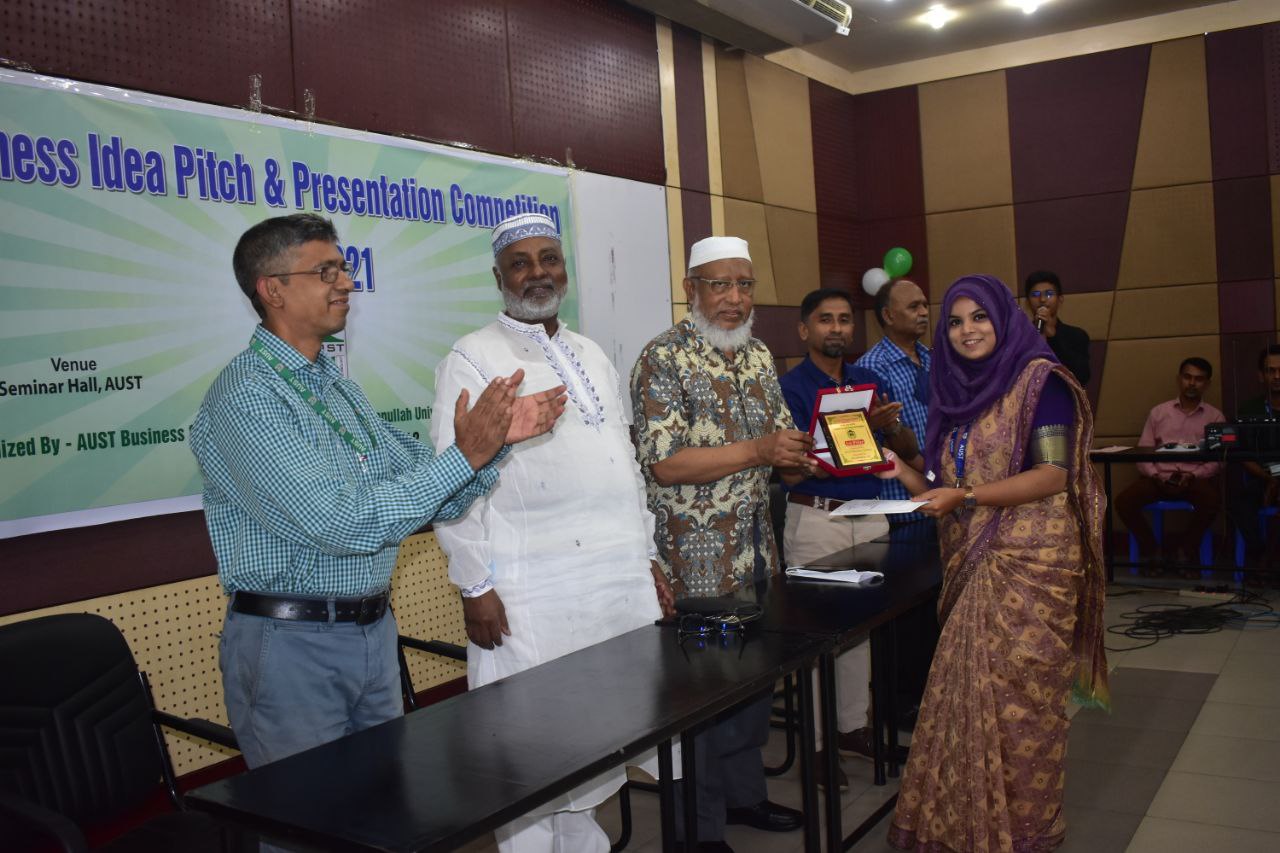 In his address, Professor Dr. Muhammad Fazli Ilahi, the honorable Vice Chancellor of the University expressed his deep satisfaction at the event and wished that such events will be organized also in the other departments regularly. The event was welcomed by an extraordinary enlightening speech by the honorable Dean of the Faulty of Business and Social Sciences, AUST Prof. Dr. Saleh Md. Mashehdul Islam.
All the students especially the participants of the contest were enthusiastic and visibly glad to be at the event and expressed their hope that such events must be organized regularly. The event ended with a vivid prize and certificate-giving ceremony and a path-finding valuable closing speech by the head of the School of Business, AUST Prof. Dr. SM Shafiul Alam.