Japan International Cooperation Agency (JICA) and Bangladesh Honda Limited (BHL) jointly arranged the competition Eco-Run Bangladesh, a competition based on the fabrication of an innovative, fuel efficient and cost-effective automobile. The competition took place on 18 December 2015 at Bangabandhu Udyan (Bells Park) in Barisal city.
Team Luminous, comprised of eight students of 2nd year and one faculty advisor from Mechanical Engineering Program of MPE department, Ahsanullah University of Science & Technology, successfully participated in the four-wheeler category of Eco-Run 2015.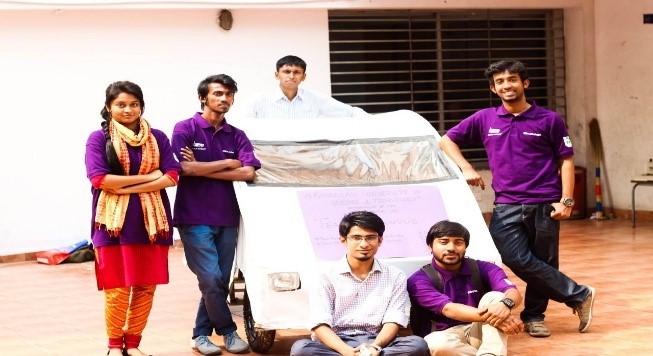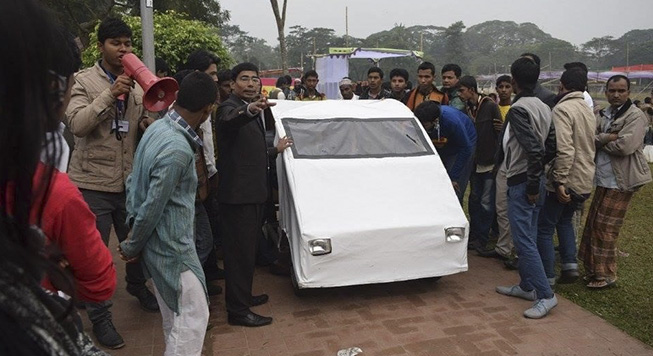 Team Luminous
The team fabricated a four wheel automotive vehicle using a 100 cc petrol engine. Chain sprocket transmission system, and rack and pinion steering system were used in this vehicle. The body was made of rexine paper which made the vehicle eco-friendly, lightweight as well as cost-efficient. The weight of the car was around 100 kg, and the mileage was approximately 60 km/L.
Faculty Advisor: Md. Jubayer Hossain
Student Members: Imran (Team Leader), Rafid, Fahim, Saif, Sazid, Sanan, Sabrina, Aritra.