The Department of Electrical & Electronic Engineering (EEE), Ahsanullah University of Science and Technology (AUST) organized a Day-long Final Year Design Project (FYDP) Poster Exhibition and Competition, Fall 2022 in the corridors of EEE department on October 11, 2023. The students of final year presented their thesis work and design project through poster presentation.
The program was inaugurated by Professor Dr. Muhammad Fazli Ilahi, Vice-Chancellor, AUST. Professors along with other faculty members of the Department of EEE were present during this opening. After the inauguration, VC sir along with Prof. Dr. Tareq Aziz, Head of the Dept. of EEE and other faculty members visited the exhibition and talked to the participants about their thesis work. They gave valuable advice and suggestions to the participants for the further development of their work. Various posters form different aspects of electrical engineering including electronics, power and communication sector were unveiled in the event through 46 groups.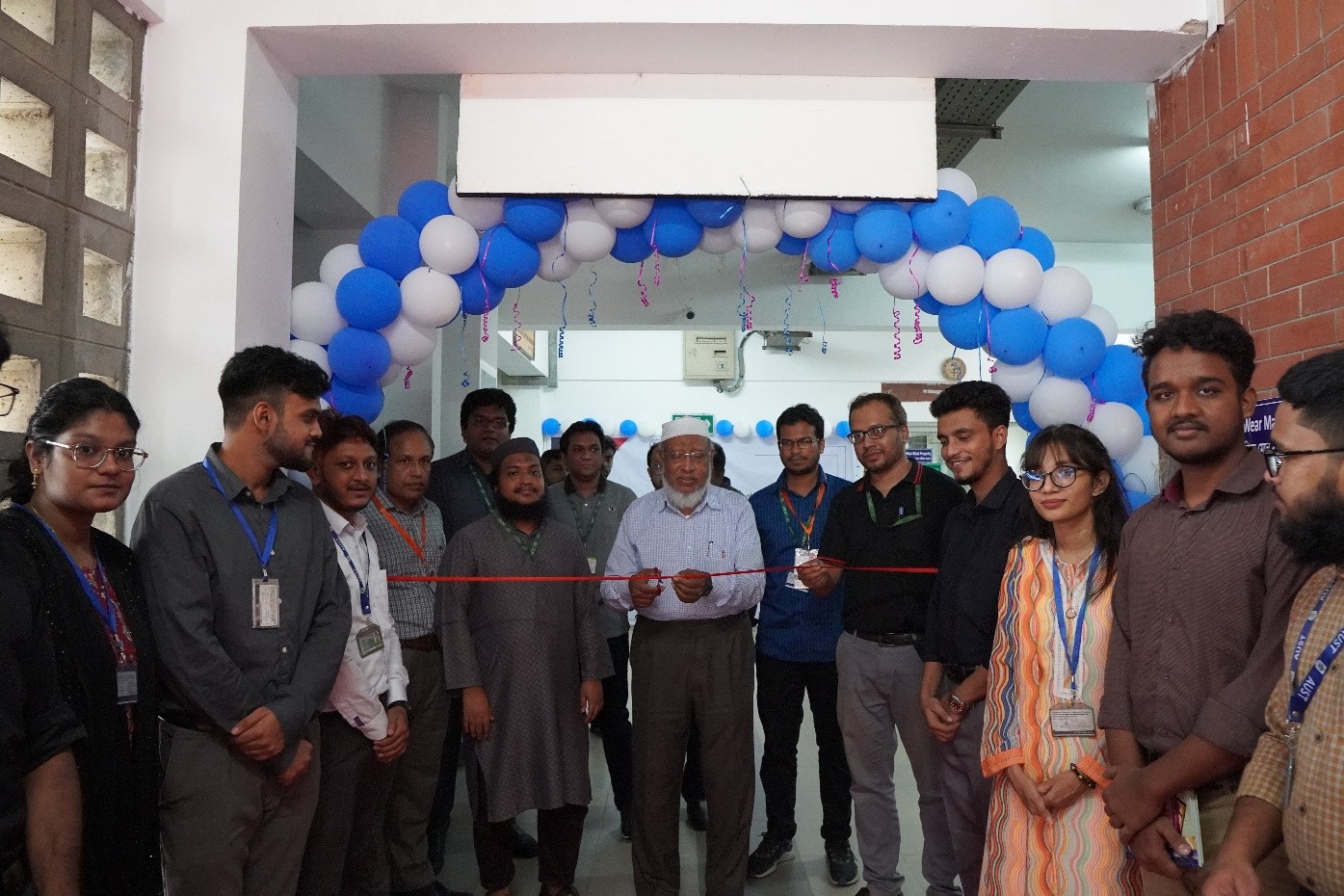 The competition was divided into 3 specific streams: Electronics, Power and Communications and a 10-member judging panel (including experts from industry) for different streams were present. After a rigorous and peer review process of judgment, three project groups from three different streams were selected as winners of competition.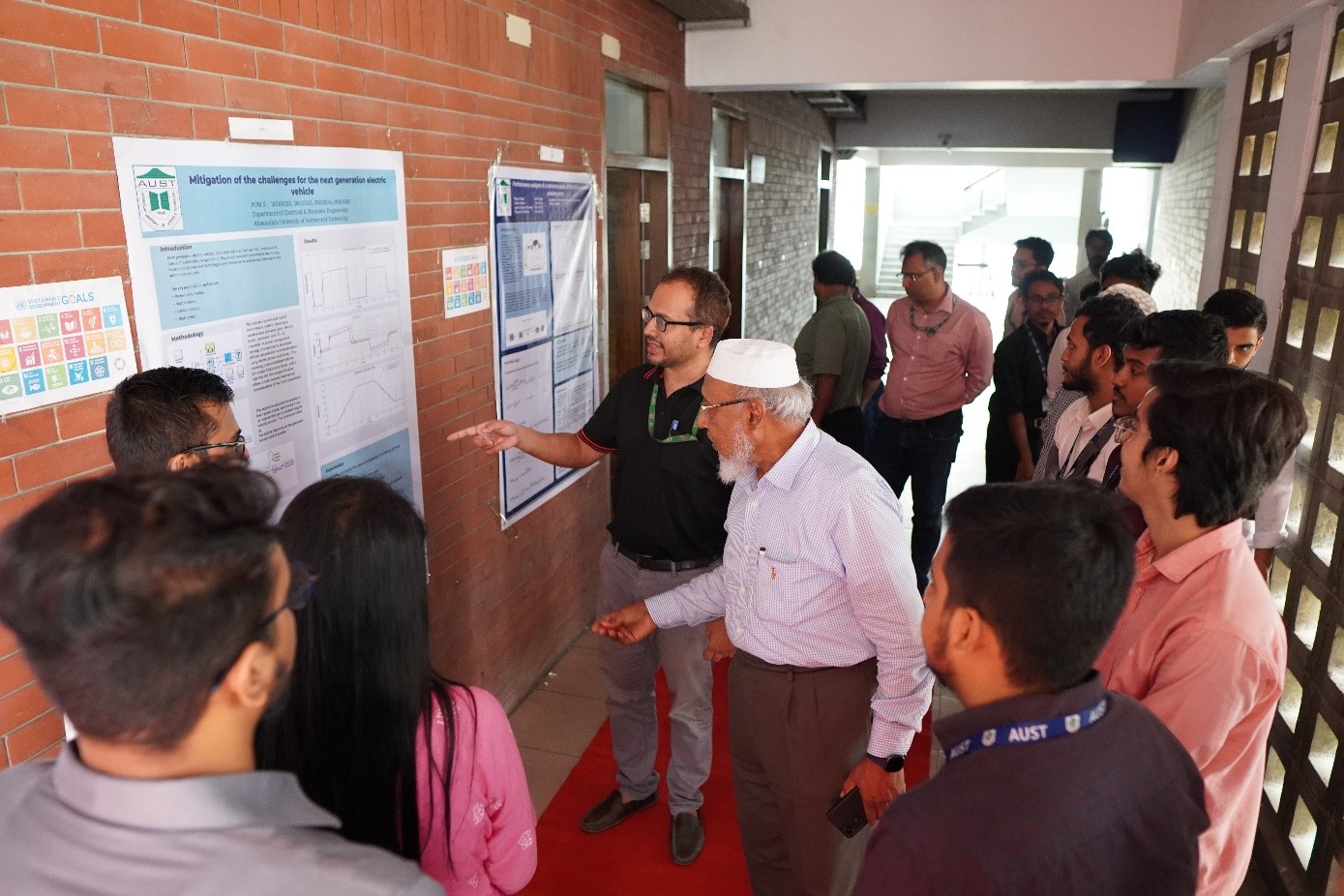 A prize giving ceremony was held on October 16, 2023 at VC office. All the students along with their supervisors, Head of Dept. of EEE, FYDP Poster competition committee members were present in this occasion. Honorable VC sir handed the crest and certificates to the winners of the competition and advised them for further improvement of their respective works. Finally, the meeting ended with a photo session.