On September 1, 2023, the Chair for Sustainability and Textile Innovation (CSTI) team (Prof. Dr. Lal Mohan Baral, Head of the Department of Textile Engineering, Mr. Md. Ruhul Amin, Associate Professor, Mr. Md. Mazharul Haque, Lecturer, Ms. Noor-E-Farzana, Lecturer, Ms. Iffat Ara Anannya and Ms. Tamjida Islam, Lecturer) from Ahsanullah University of Science and Technology (AUST) led by Prof. Dr. Muhammad Fazli Ilahi, VC of AUST embarked on a visit to the CI factory of Engelbert Strauss, Germany. Accompanied by representatives from the Deutsche Gesellschaft für Internationale Zusammenarbeit (GIZ) and the United Nations University Institute for Integrated Management of Material Fluxes and of Resources, Dresden (UNU-Flores), the AUST team had the opportunity to explore various facilities of Engelbert Strauss's CI factory located at Biebergemuend, Germany (Figure 1).
Logistics Center and Warehouse:
Engelbert Strauss's CI factory functions as a dynamic logistics center. The warehouse boasts an impressive capacity of 01 million slots. What sets this facility apart is its advanced automation and meticulous sensor-based management. While manual inputs are required for overall system operation, the entire process is orchestrated with precision.
Goods within the warehouse are strategically stored without the constraints of dedicated sections for specific garment articles. Instead, a dynamic and cohesive storage approach is employed, fostering efficient material handling and time-saving operations. The warehouse spans up to the 9th floor, accommodating up to 430 thousand boxes.
In addition to the primary warehouse, the factory maintains a temporary storage facility known as the "Horizontal Shuttle." This intermediate point plays a vital role in the journey of materials and cartons, overseeing picking, delivery control, and the processing of return orders. Grey boxes often carry return packages for sorting and separation.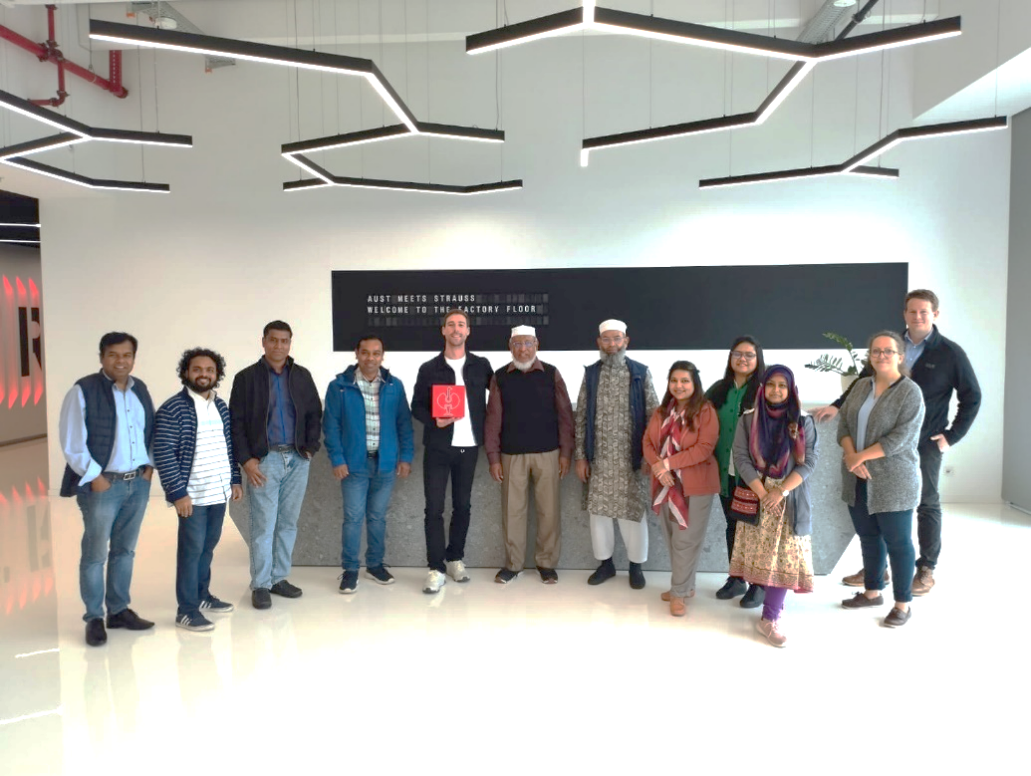 Carton Assembly and Preparation:
Within the CI factory, a dedicated section handles carton assembly and preparation. Here, cartons are meticulously folded to ensure they conform to the required specifications. The facility offers a variety of carton sizes, all crafted from recycled paper materials. The packaging process is initiated upon the receipt of an order. The system calculates the box size based on the order's required dimensions and weight. To facilitate easy identification, a barcode is generated from the order and printed labels are fixed on the box's exterior.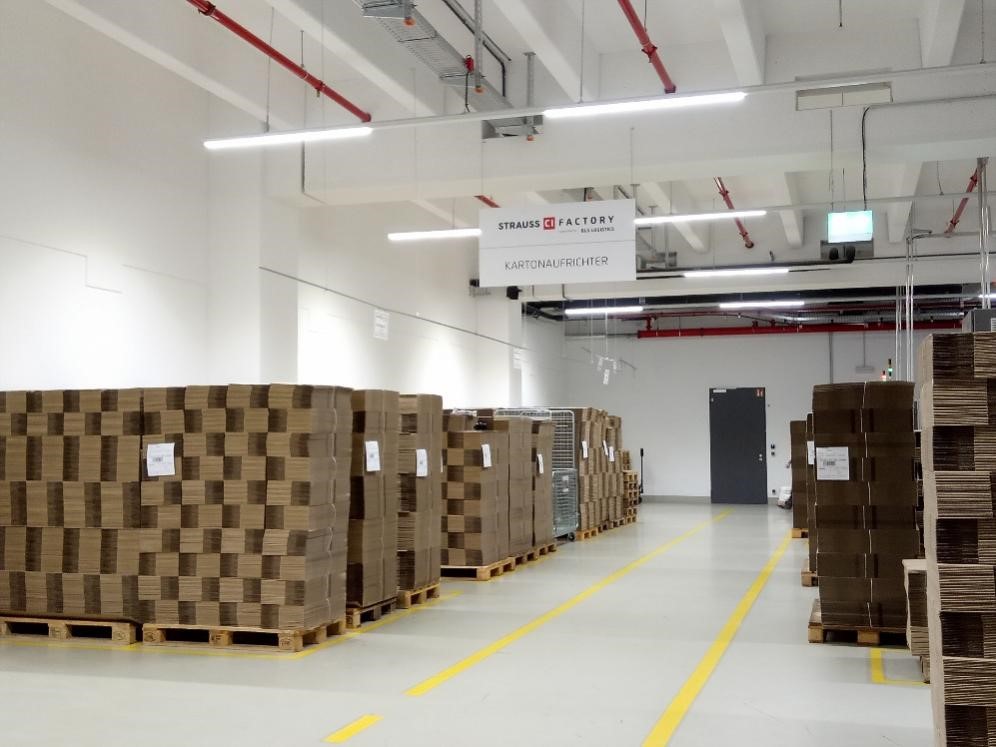 Customer Order Processing:
The Customer Order Process Zone is where orders are systematically sorted. At the picking station, packages from the shuttle warehouse and cartons from the assembly area converge. At this juncture, the crucial tasks of sorting and packing are carried out simultaneously. Operators meticulously inspect barcodes to ensure accurate order processing. Any rejected garments are promptly redirected to the shuttle warehouse for further assessment and handling. Once the final order is assembled, it undergoes additional security measures, including the adjustment of securing bars based on the carton's height.
Conveyor Belt Network:
The entire facility is seamlessly connected by a network of conveyor belts and rollers equipped with sensors. This intricate system spans a total length of 13 kilometers and plays a pivotal role in the swift movement of cartons and materials.
Truck Loading:
Automated carton loading on the trucks for national and international delivery.
Quality Control and Improvement:
Engelbert Strauss maintains a rigorous quality control process, particularly for rejected or returned goods. These items undergo thorough inspections to identify areas for improvement and optimization. This visit provided our delegation with valuable insights into Engelbert Strauss's comprehensive logistics system. The company's commitment to efficiency and innovation in material handling and order processing was truly commendable.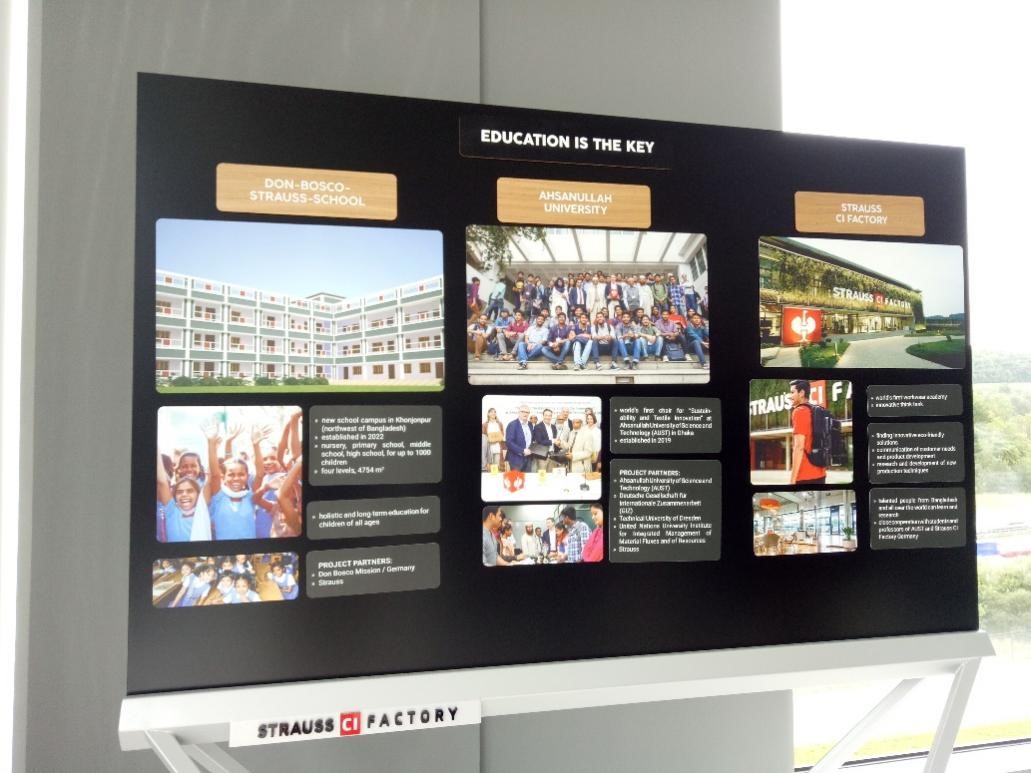 The visit wrapped up with an invitation to the Strauss team at AUST in Bangladesh.