Students from the Department of Textile Engineering at Ahsanullah University of Science and Technology (AUST) made a strong showing at the recently concluded Centro Presents Textile Talent Hunt Season 8.0 National Conference. The conference, which was held on October 20, 2023, at the IDEB Council Hall, had the theme of "Inspiring Innovation". This national event brought together young talents from 30 different institution across the country to showcase their creative prowess in the field of textiles. A total of 23 students from AUST participated in the event, with several achieving notable results.
Textile Talent Hunt is an initiative of Textile Today Innovation Hub. It is the first ever talent making competition for the undergrad students studying in textile, garments, fashion and any discipline. The objective of the TTH is to prepare the future leaders by training, grooming & mentoring to adopt latest developments through innovation (research or knowledge generation) projects in a modern approach.
After successful completion of the last seven seasons of TTH 2009, TTH 2010, TTH 2012, TTH 2013, TTH 2015, TTH 2017-18 and TTH 2019-20; we are going to start the 8th season of Textile Talent Hunt 2023-24 with larger coverage and focus. This time TTH is looking for Innovation Masterminds (IM) from each university through leadership training, audition and aptitude test.
101 Potential Innovation Masterminds have been selected from all over the country for the TTH 8.0 National Competition. The 5 Champions from the five zones are- Abir Hossain from Ahsanullah University of Science and Technology; N. M. Azizur Rahman from Bangladesh University of Textiles; Khalid Zaman Mumit from Jashore University of Science and Technology; Mohammad Asif from Mawlana Bhashani Science and Technology University and Mohammad Ibrahim from Textile Engineering College, Noakhali.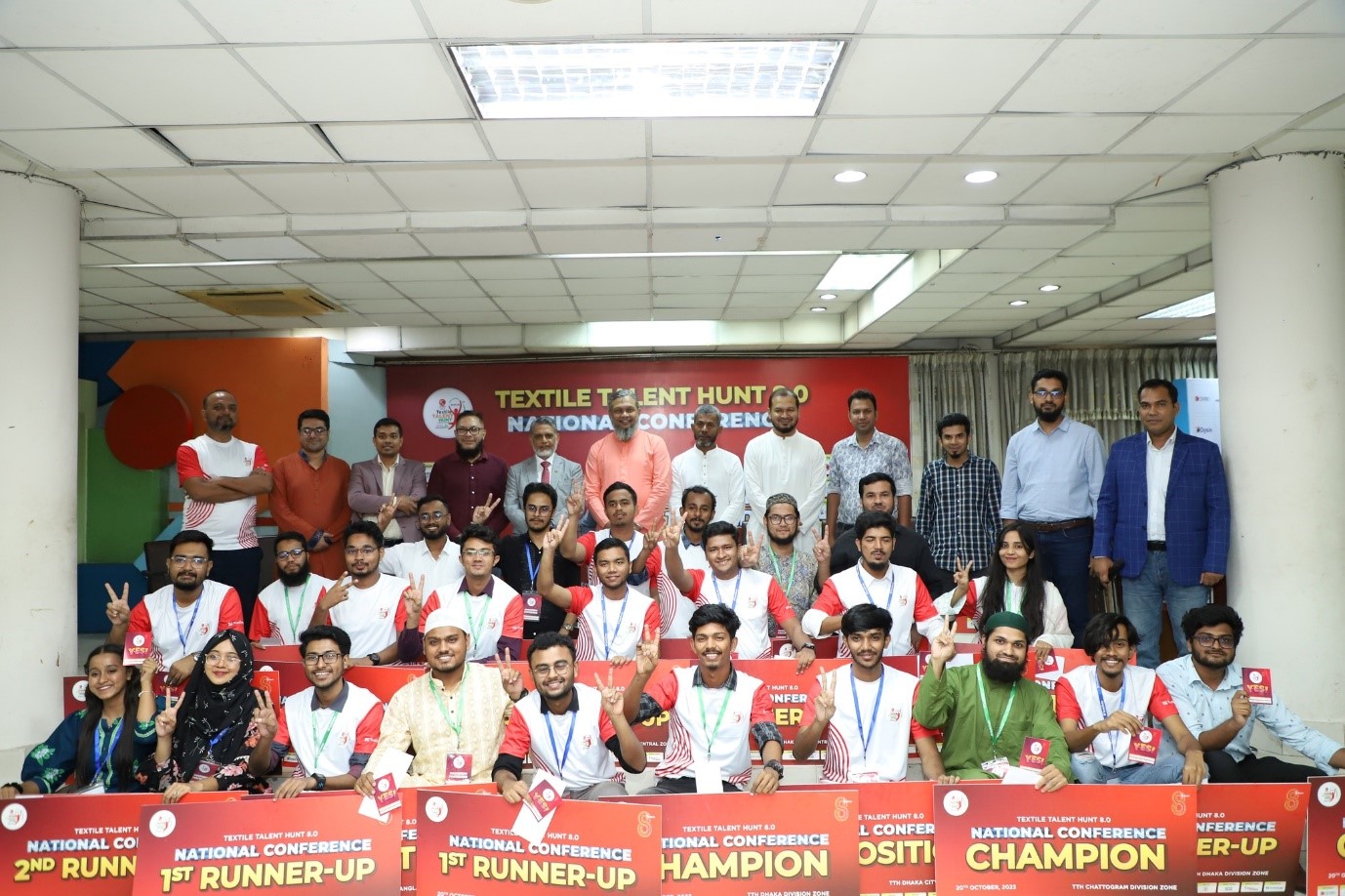 Total BDT 49 lacs training, research and award money fund has been declared for the development of this Innovation Masterminds.
Abir Hossain Nishan from the 3rd year 2nd semester emerged as the champion of the competition, showcasing his exceptional skills and innovative ideas. Samiha Tasnim from the 1st year 2nd semester demonstrated outstanding talent and secured the 1st runner-up position. MD. Nuhan from the 3rd year 1st semester secured the 4th position. Tanjim Jamia Taj from the 1st year 1st semester showed great potential and secured the 5th position. Additionally, out of the 23 participants, an impressive 14 students from AUST managed to secure a spot in the top 100 and receiving "YES" card for grand finale.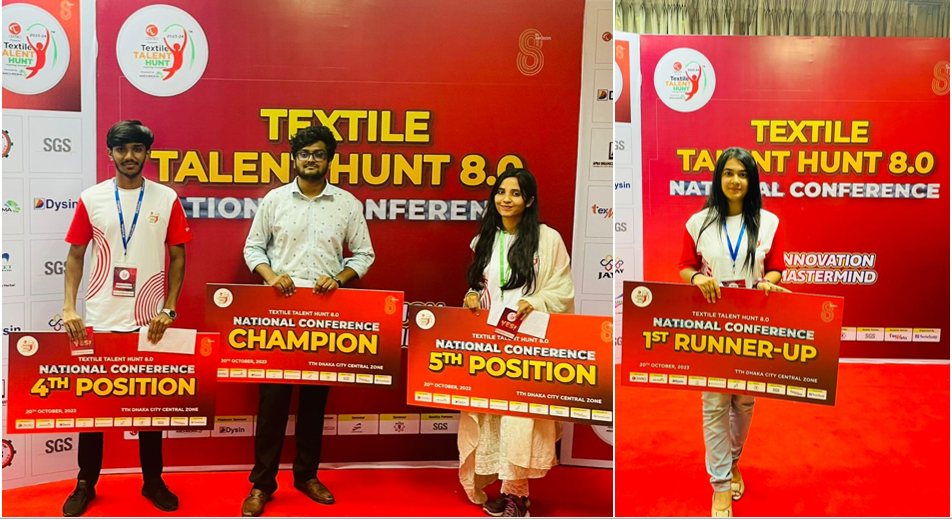 The Textile Talent Hunt is a national competition that aims to identify and nurture talented students in the textile and apparel industry. The success of these AUST students is a testament to their dedication, hard work, and commitment to innovation in the field of textiles.
The future of textile innovation looks bright with these young talents leading the way, and we eagerly anticipate their future contributions to the industry. Congratulations to all the students for their exceptional achievements in this competition!