On September 4, 2023 the Center for Sustainability and Textile Innovation (CSTI) team (Prof. Dr. Lal Mohan Baral, Head of the Department of Textile Engineering, Mr. Md. Ruhul Amin, Associate Professor, Mr. Md. Mazharul Haque, Lecturer, Ms. Noor-E-Farzana, Lecturer, Ms. Iffat Ara Anannya and Ms. Tamjida Islam, Lecturer) from Ahsanullah University of Science and Technology (AUST) led by Prof. Dr. Muhammad Fazli Ilahi, VC of AUST, in collaboration with Dr. Christina Froemder, Associate Programme Officer for Capacity Development in Sustainability and Innovation Management at UNU-FLORES, embarked on a journey to explore the rich heritage and promising future of the local Saxon textile industry in Germany.
Visit to Weaving Museum Braunsdorf:
The day commenced with a journey from Dresden, Germany, to the Weaving Museum Braunsdorf. This museum, with a history spanning over two centuries, serves as a testament to the enduring legacy of weaving. Initially, weaving was a necessity for crafting car decorations and seat covers. In the annals of textile history, Michel Toughman's name shines as the illustrious loom maker of 1883, responsible for crafting the looms used in Limmnit. The museum also chronicles the invention of the Jacquard weaving machine by Marc Josep Jacquard in 1886, a groundbreaking innovation that reverberates through time.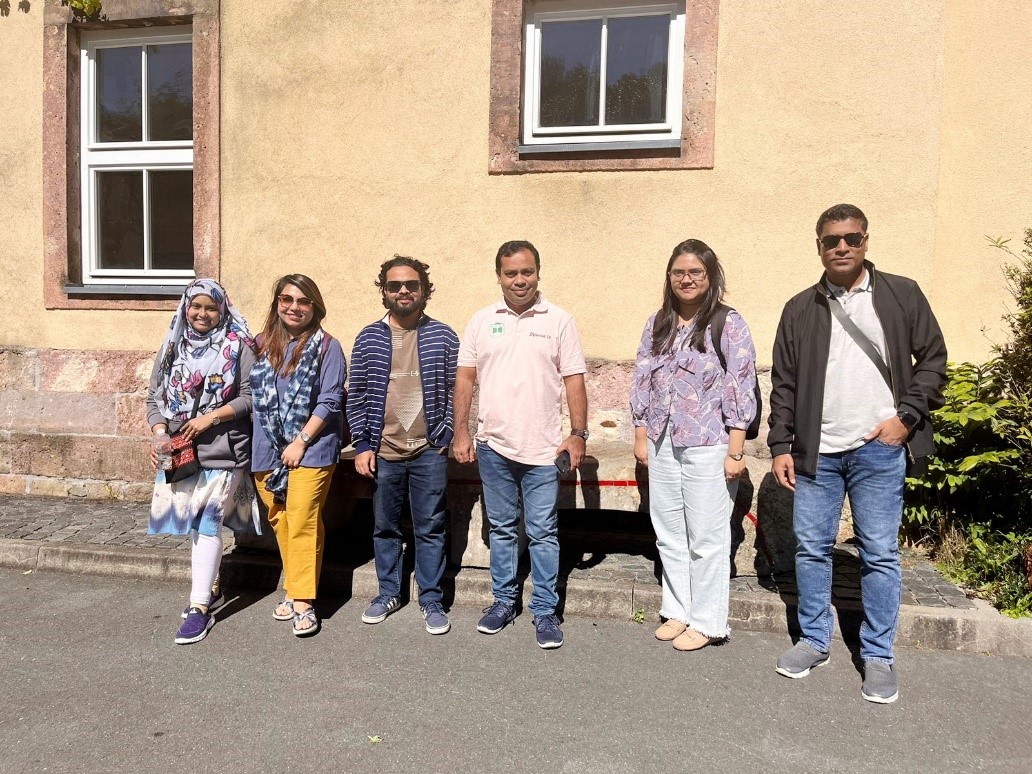 The museum further delves into the contributions of Franz Paul Cadmmann and his wife, who established a cabinet section within the museum. Here, they wove opulent fabrics for cabinet and interior designs. Unfortunately, the luster of this factory dimmed after the turmoil of World War I, with many of its machines being taken to Russia.
Visit to INNOTEX Printing Factory:
Following the enlightening experience at the Weaving Museum Braunsdorf, the AUST team proceeded to the INNOTEX Printing Factory on September 4, 2023. This family-owned company boasts a remarkable lineage dating back to 1815, and in 2003, INNOTEX Merkel emerged as a significant entity within the textile industry. Their expertise lies in the art of printing on running meter fabric, with proficiency in both rotatory printing and digital printing technologies.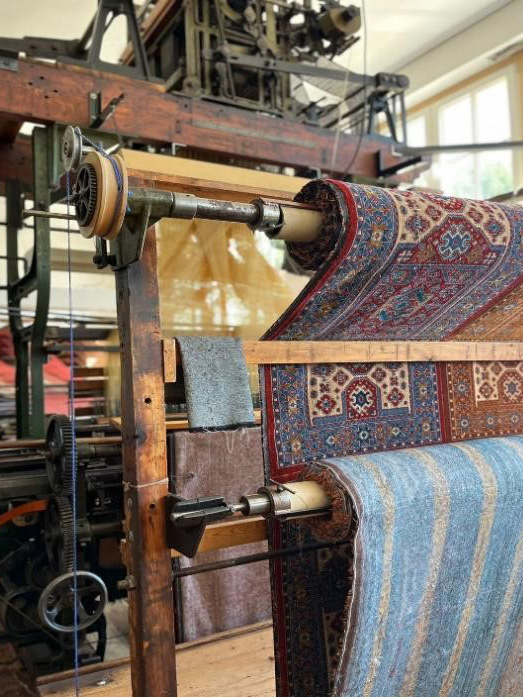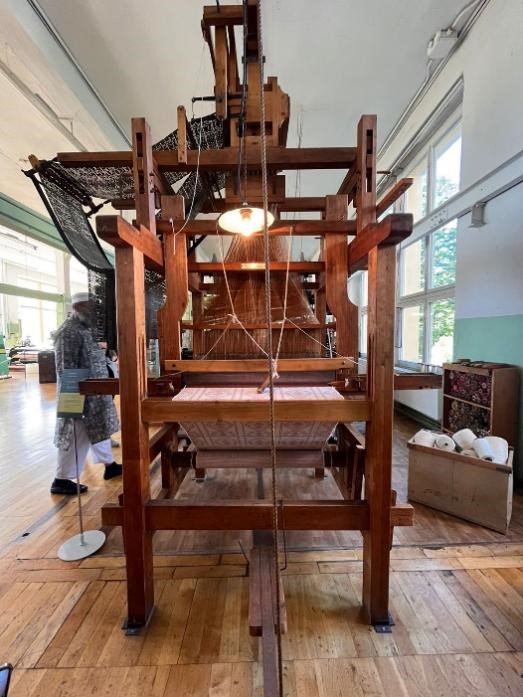 INNOTEX focuses exclusively on the printing and finishing aspects of the textile chain, sourcing bleached fabric from overseas for their printing and finishing processes.
The visit included a comprehensive presentation on the factory's operations, offering valuable insights into their printing and finishing techniques. This was followed by an immersive tour of the factory floor, providing a firsthand view of the intricate processes involved. The experience extended to a visit to the factory-owned shop, where guests had the opportunity to explore an array of textiles and enjoy traditional culinary delights.
The AUST team wrapped up their visit by 5:30 p.m., enriched by the knowledge and experiences gained during this exploration of the Saxon textile industry's past and present.