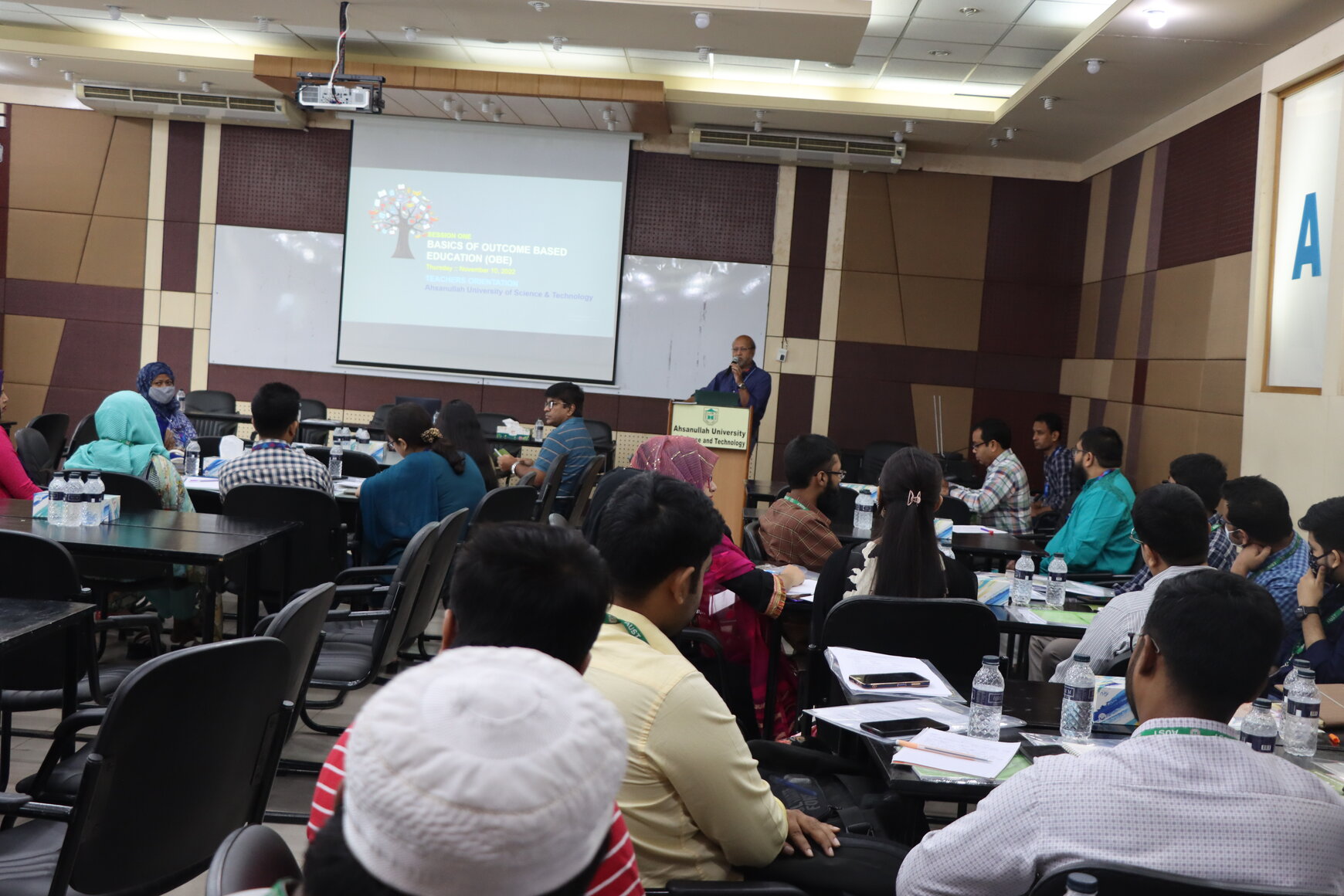 Institutional Quality Assurance Cell (IQAC) of Ahsanullah University of Science and Technology (AUST) organized Orientation program for the new Faculties. The program was held on Thursday, 10 November 2022 at VC seminar room, AUST.
Prof. Dr. Mohammed Mahbubur Rahman, Pro Vice-Chancellor, AUST attended the program and discussed about different types of education. He focused on how to execute and implement OBE at AUST.
Prof. Dr. Jasmin Ara Begum, Dean, Faculty of Architecture discussed about collegiality at the work place, Prof. Dr. Lal Mohan Baral, Head, Department of Textile Engineering discussed effective class management, Prof. Dr. Sharmin Reza Chowdhury, Head, Department of Civil Engineering discussed Service rules and etiquette, Prof. Dr. Humaira Farzana, Chairman, Complaint Committee discussed on responses to sexual harassment, Prof. Dr. Kazi A Kalpoma, Director, ICT Center discussed about ICT services of AUST, Prof. Dr. Md. Meganur Rahman, Advisor of Students' Welfare discussed about activities to build relationships with Students, Prof. Muhammad Saiful Islam Mallik, Proctor, AUST discussed ethics and discipline in the work place, Dr. Md. Zillur Rahman, Librarian discussed library available resources at AUST, Dewan Amana Sultana, Controller of Examinations discussed examination rules and regulations.
The program was anchored by Prof. Dr. Wahiduzzaman Khan, Prof. School of Business and Additional Director IQAC, AUST. This program ended with voted of thanks by Prof. Dr. Imtiaz Ahmed Choudhury, Director (Acting), IQAC.