IEOM Society AUST Student Chapter launched for the First ever Mentorship Program at AUST focusing on the students of first and second year of IPE program. This program was intended for those who were looking to start their career on the right track.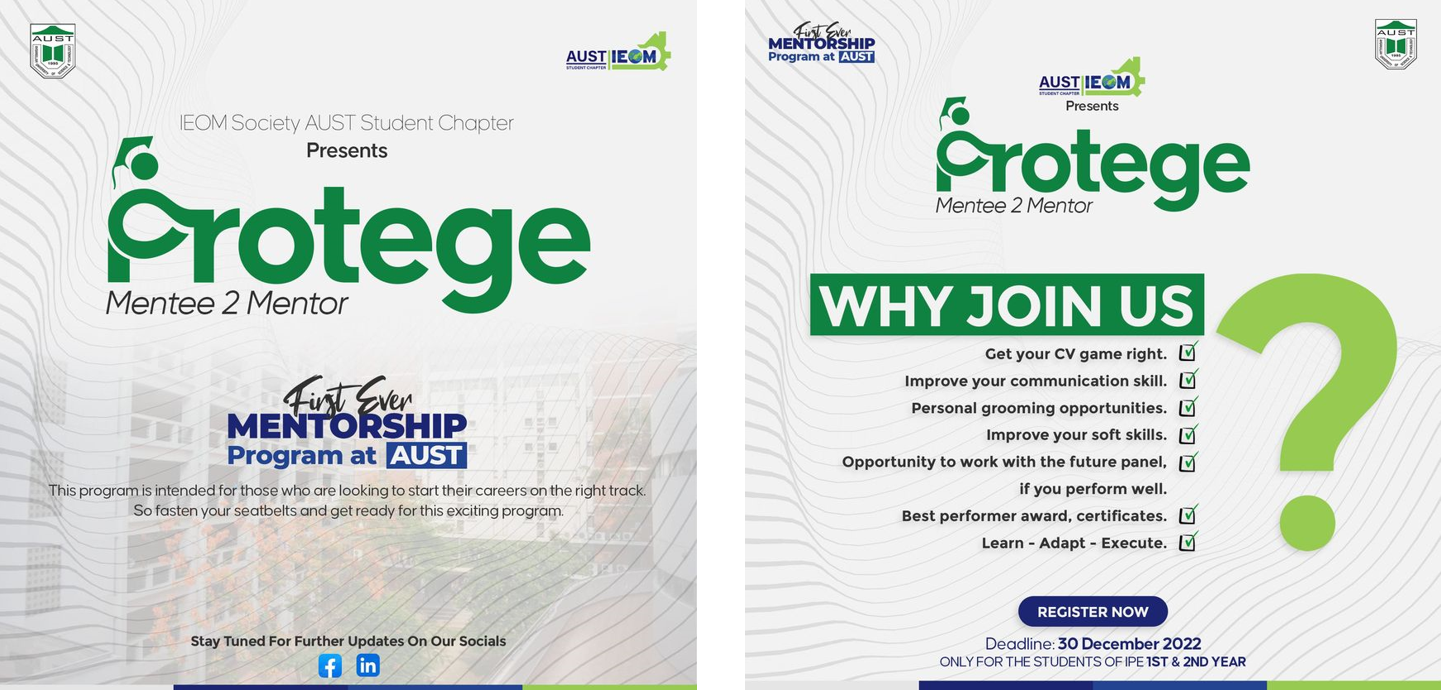 As a "Protege" they were paired with an experienced mentor who will provide them with guidance and support to navigate their career journey. The following program was pulled out on all stops. It gave out a new light of perspective to shine in both the real and corporate world. The following program offered a range of activities to help build the skills including:
Email & CV Writing
Personal Branding & Interview
Presentation
Insights about the Big Case Competition
In addition to these activities, the program offered a number of other resources to help one succeed in their career. This included career talks about corporate and multinational companies as well as workshops and webinars to help one stay up to date on the latest industry trends and best practices. The following activities were designed to help with good networking opportunities to help one build connections and open doors in the career.
The following candidates were reviewed, screened, shortlisted and selected by the current IEOM Panel 5.0. It was a step-by-step recruitment process:
Online Registration
Aptitude Test
Final Interview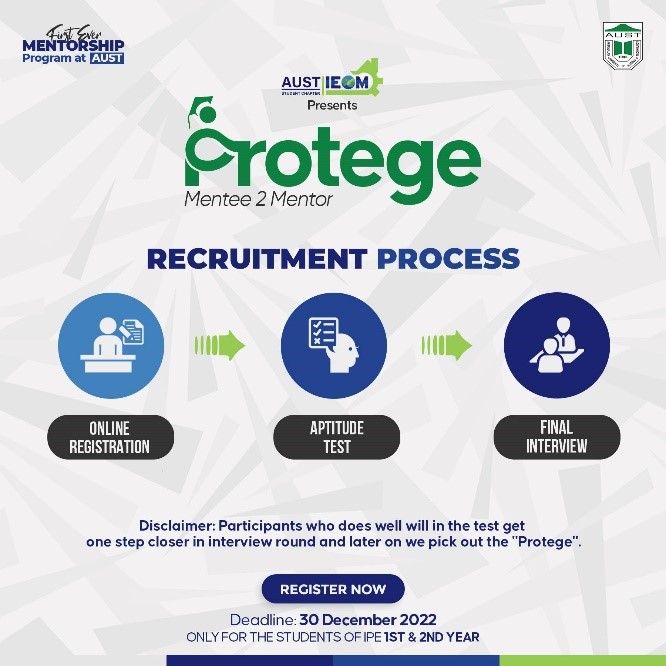 70+ people registered online. Among them top 30 were selected based on their answers. Later on, an aptitude test was conducted, and finally after the final interview that took place "13" made the list. The "13" were coined as "Proteges".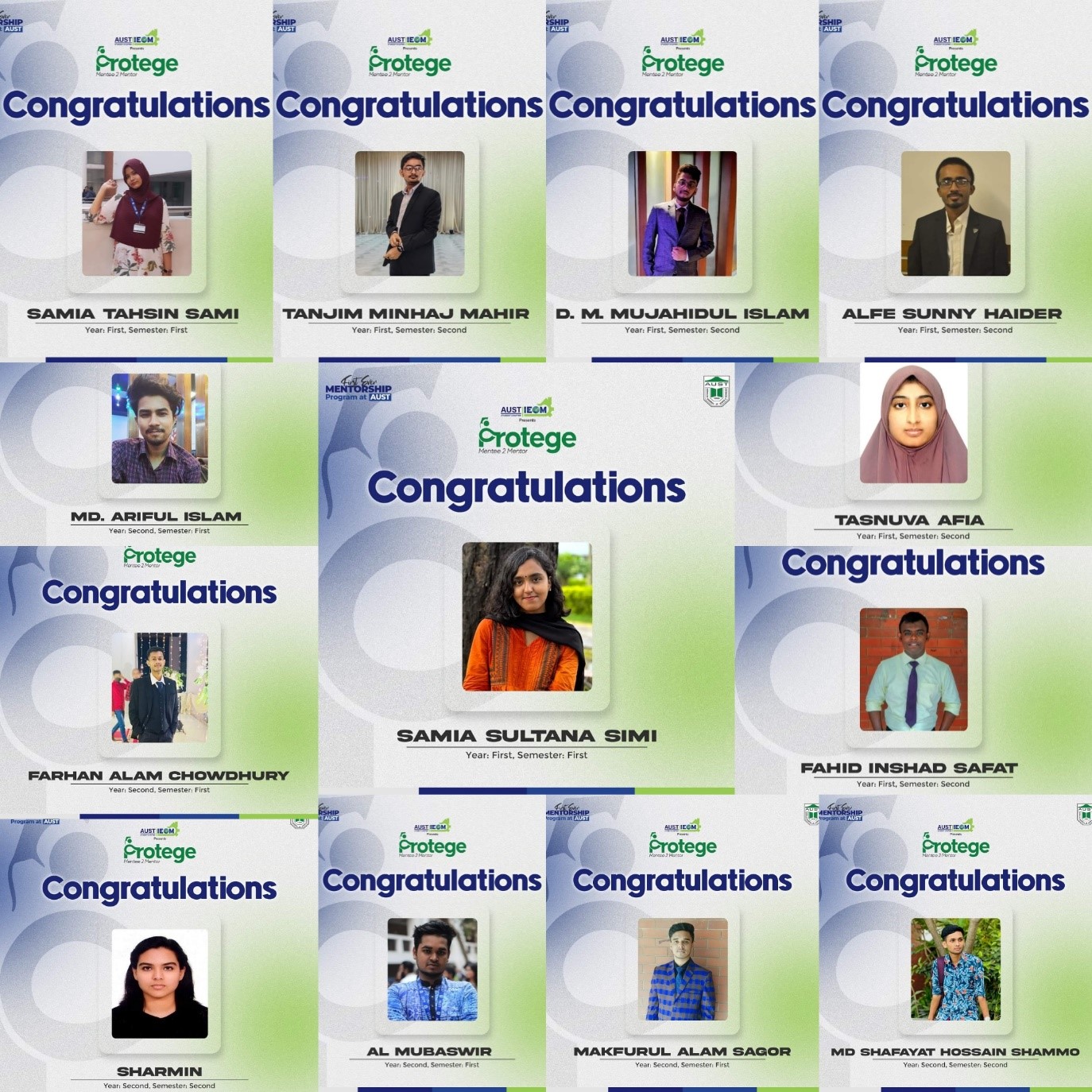 Now, the very first session was conducted by our very own Assistant Professor, Mr. Rezaul Karim Nayeem on "Email & CV Writing". The session was very interactive. Both the Protege and a group of panel members learned a lot from that day. He advised that all must prepare a CV and have a LinkedIn profile as well.

The second session was conducted by our alumni Engr. Kazi Tarana, CSSBB, CSM, SFPC, CSCA. She is currently the Manager, Project Management Head of CodersTrust Bangladesh. She shared her side of experience to give a better learning towards all the Proteges. She took a session on "Personal Branding & Interview Skills". The session was very interactive and full of valuable insights.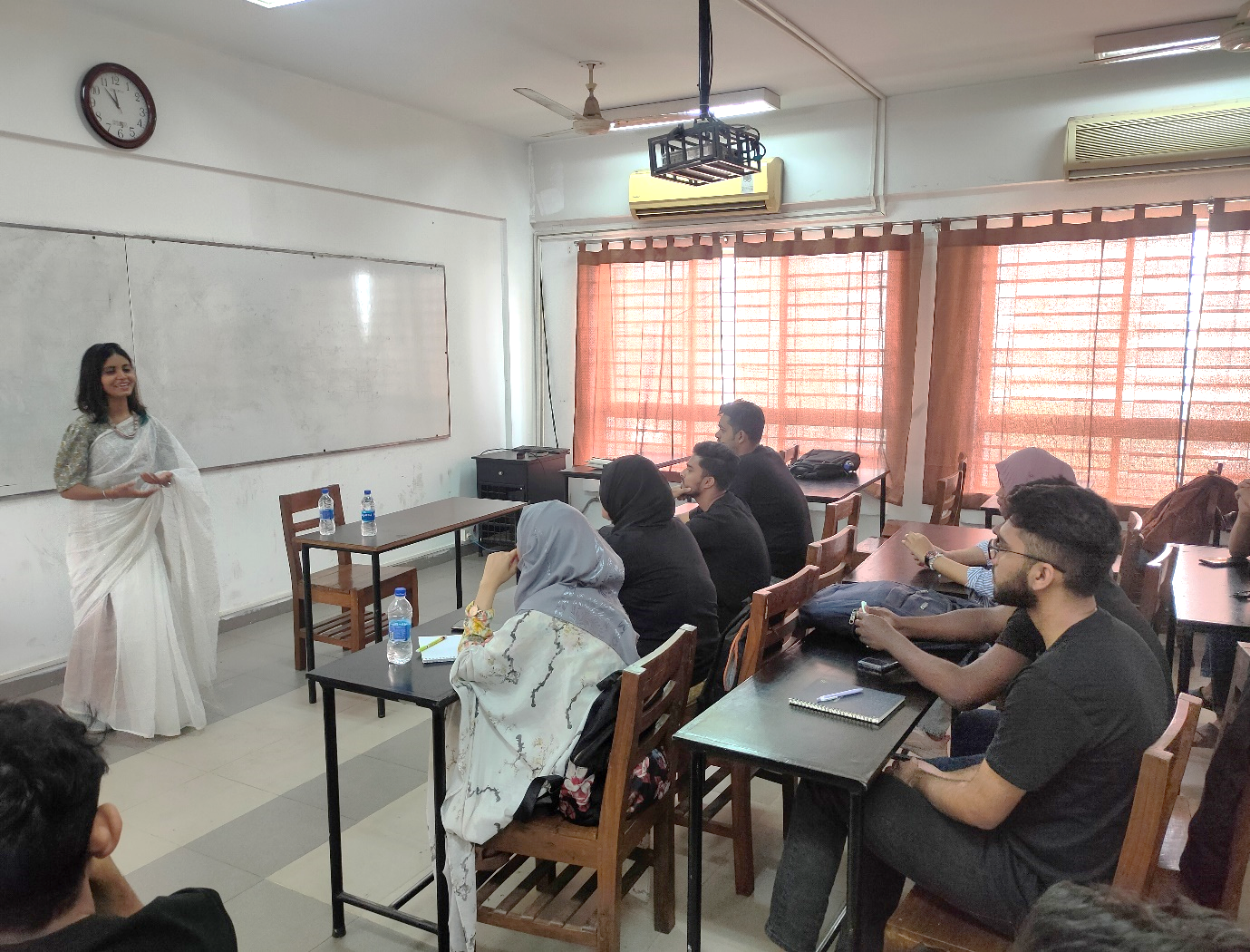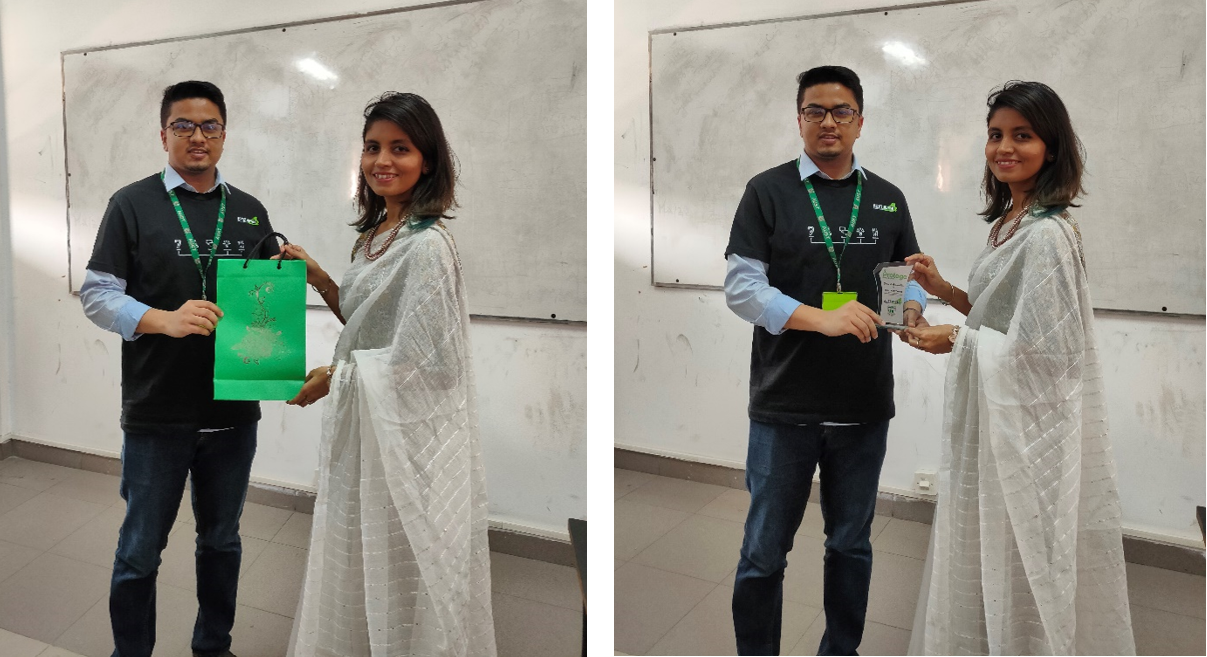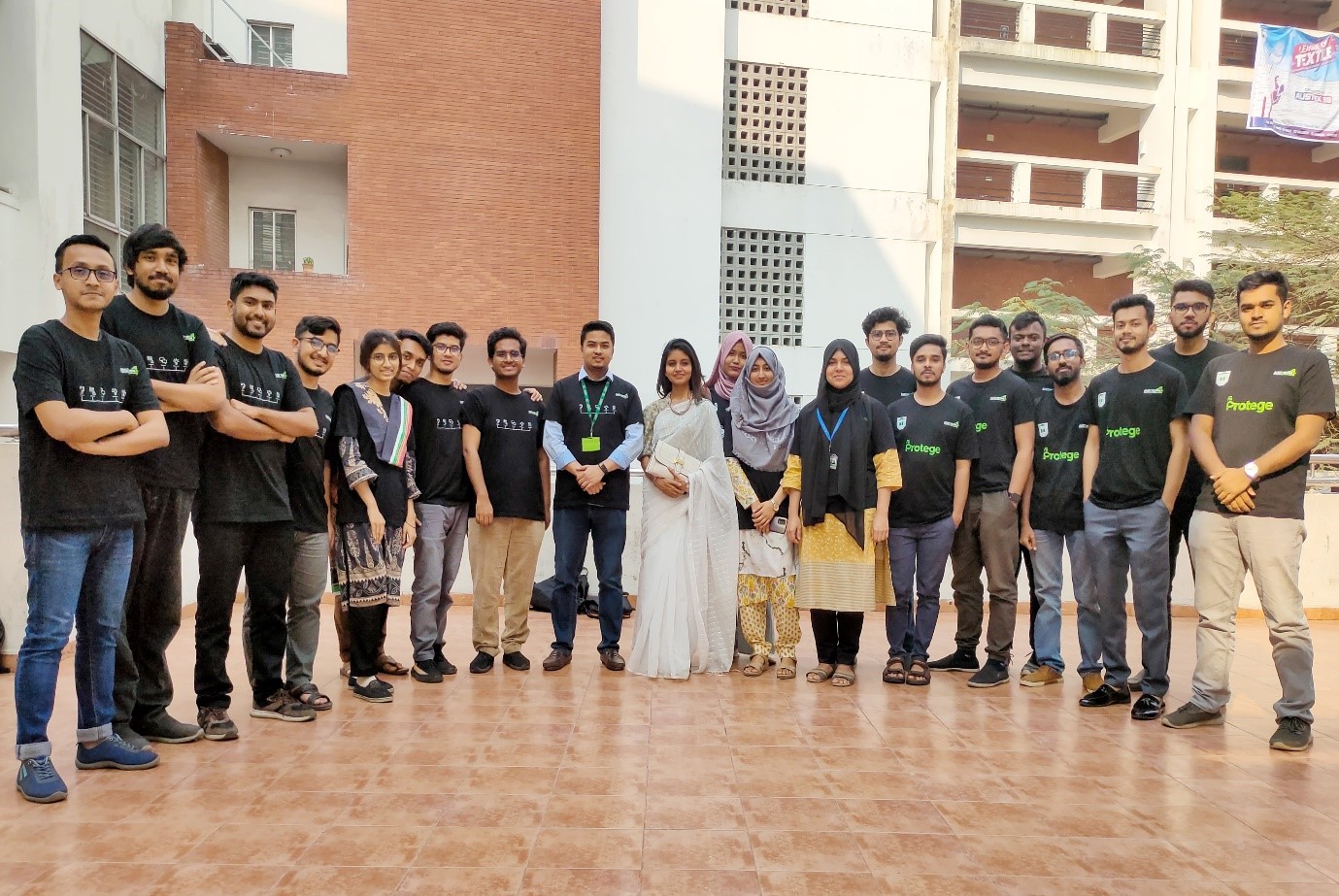 Lastly, the third and final session was conducted by our alumni Ms. Sadia Turna, CSCA TM who is currently a Supply Chain and Procurement Intern at Banglalink and Former EXCEED Talent Ambassador at BAT Bangladesh who conducted the informal discussion through Google Meet. It was an interactive and insightful session where she shared her experience and knowledge on various case competitions along with insights on corporate jobs, work culture, environment, challenges, benefits and so on.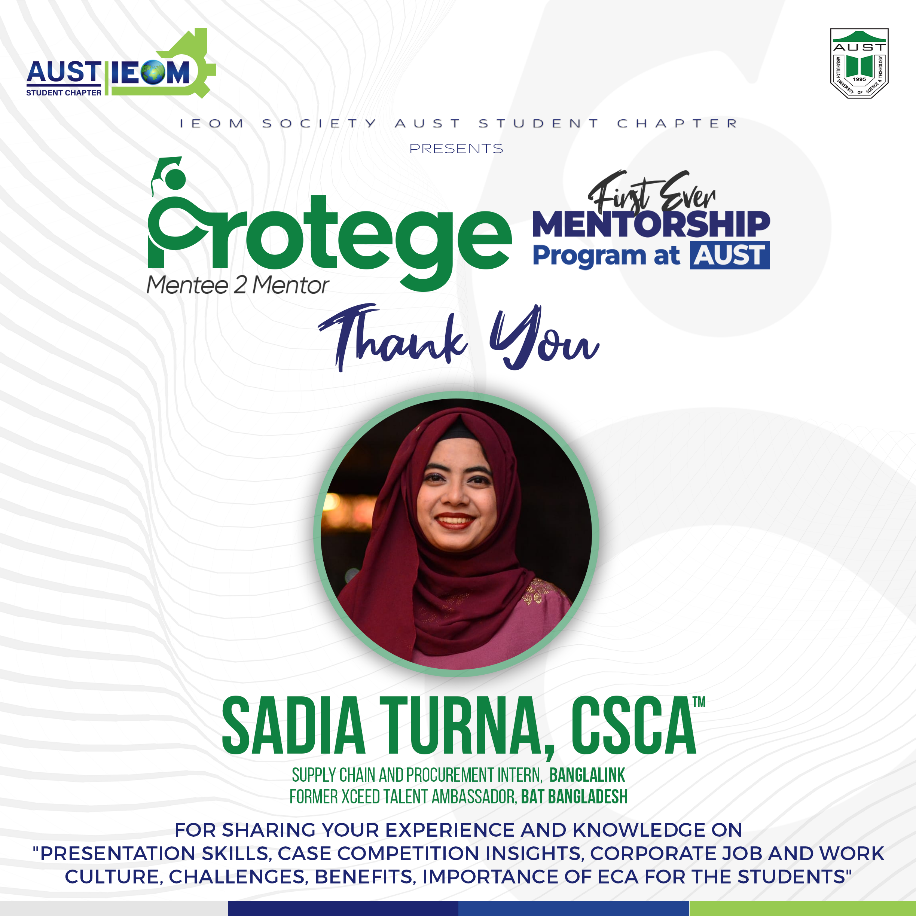 The IEOM Society AUST Student Chapter pulled one of the biggest events with a view to execute learning on the highest level. All the panel members put out their efforts to make such a program a success. Last but not the least, the panel acknowledges the continuous guidance and support of their beloved Faculty Advisor Mr. Md. Adib Rahman, Lecturer, Department of MPE, AUST.