On the 7th of August, the AUST Mechanical Society organized seminar titled "UNLOCKING THE PATH TO SUCCESS: Higher Studies in UNIVERSITY OF MICHIGAN-FLINT, USA.
The seminar was conducted by Dr. Quamrul H. Mazumder. Working towards the enhancement of higher education in Bangladesh, Dr. Quamrul H. Mazumder gave insight into career planning, future opportunities, and much more vital information for students planning to pursue higher studies abroad. Michigan is a state housing many great manufacturing companies like; General Motors (GM), Ford Motor Company, The Coca-Cola Company, etc.; offering humongous opportunities to mechanical engineers. As per Dr. Quamrul H. Mazumder, the demand for Mechanical Engineers is quite significant in the US compared to other streams. According to some researchers, about 30% of cars in the US are electric and it is estimated that by 2045, the use of IC engines will become obsolete; hence the Mechanical Engineering sector will be transitioned to Electro-Mechanical engineering. So, Dr. Mazumder explained the importance of learning the core of other streams as well. In the seminar, he suggests that students maintain an overall CGPA of 3.50+ to acquire global scholarships and a CGPA of 3.00+ if a graduate student wishes to gain a research assistantship. He also assured that 90% of mechanical engineers get employed with decent salaries, terms and conditions in the US.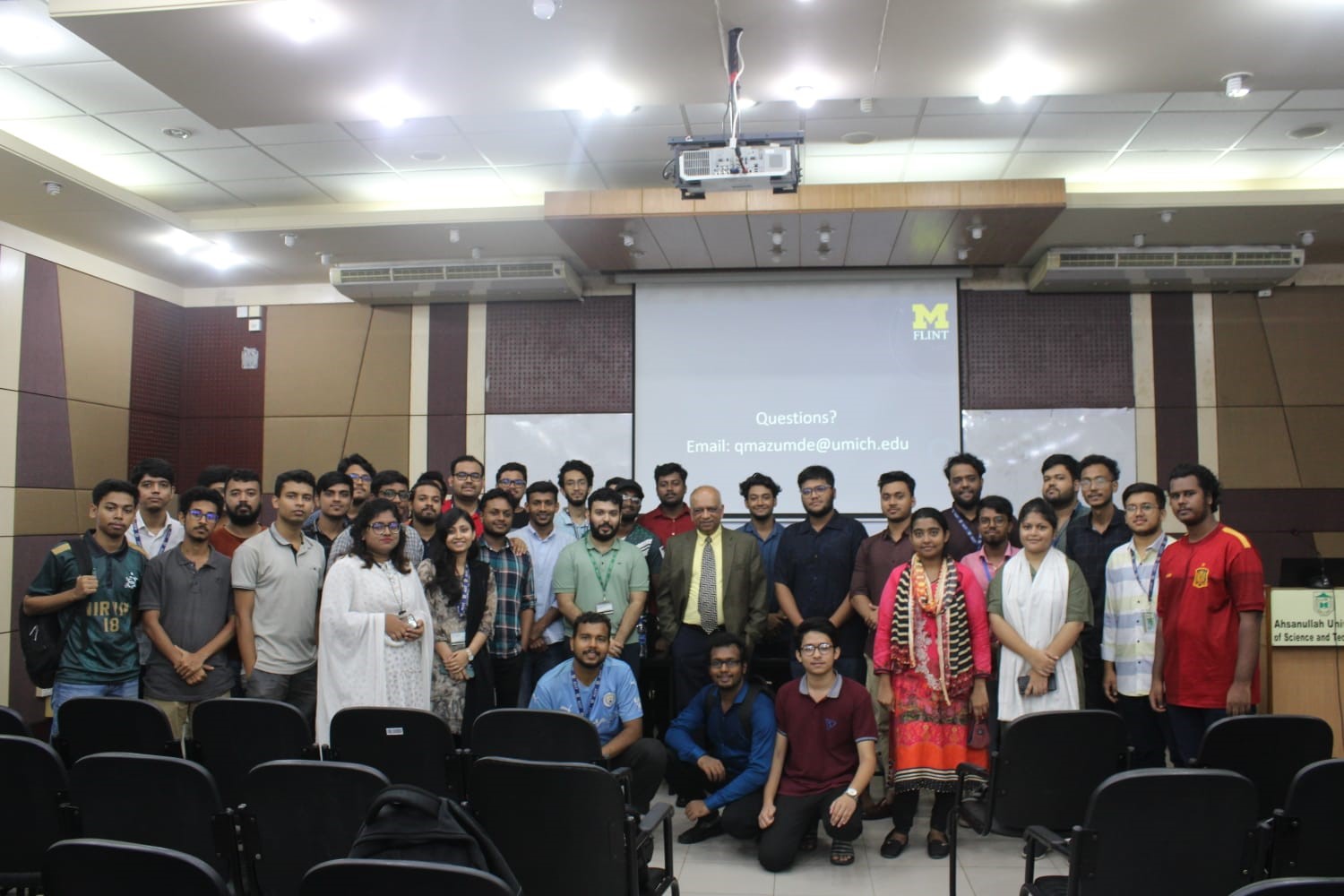 The seminar proved to be a successful one as the students were able to express their doubts and each was cleared out by Dr. Quamrul H. Mazumder. AUST Mechanical Society is humbled by the presence of such individuals and hopes to organize many more seminars like this in the future days.