A contingent of fifteen students, hailing from level 3, term 2 of the IPE program, actively participated in an industrial attachment at the esteemed Bangladesh Industrial Technical Assistance Center (BITAC), situated in Dhaka. This immersive experience took place over the course of five days, commencing on 2 July and concluding on July 6, 2023.
During their tenure at BITAC, these students gained invaluable practical insights across various departments. They acquired a comprehensive understanding of conventional and nonconventional machinery, including wire EDM, CNC lathe horizontal boring machines, radial drill machines, vertical boring machines, lathe machines, milling machines of different types, and the esteemed. Additionally, they delved into the intricacies of inspection, mold and pattern shops, foundry shops, heat treatment processes, fabrication techniques, computerized numerical control, and machine maintenance. A visit to the illustrious Tool and Technology Institute (TTI) was also a part of their attachment program. They've seen the CNC tool and inserted a grinder there.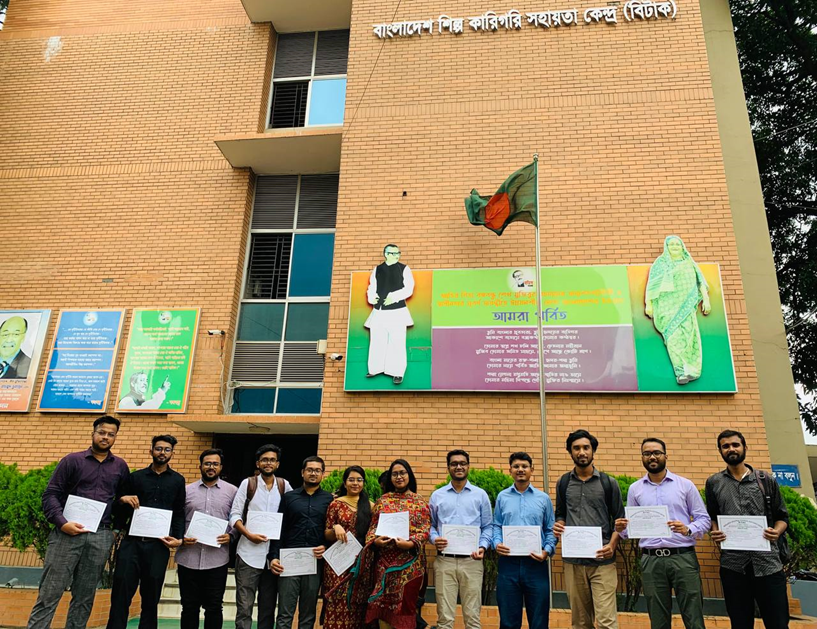 Furthermore, the students were granted access to BITAC's internal operations, learning firsthand how the industrious Industrial Engineering (IE) department handles cost analysis and the meticulous control of production by the Product and Customer Department (PCD). This practical knowledge served to enhance both their theoretical understanding and their practical acumen, enabling a more enriched learning experience.
Throughout their journey, the students were met with unwavering support and amicable assistance from the personnel across all departments of BITAC. The instructors displayed remarkable passion and dedication in imparting their knowledge to eager students.