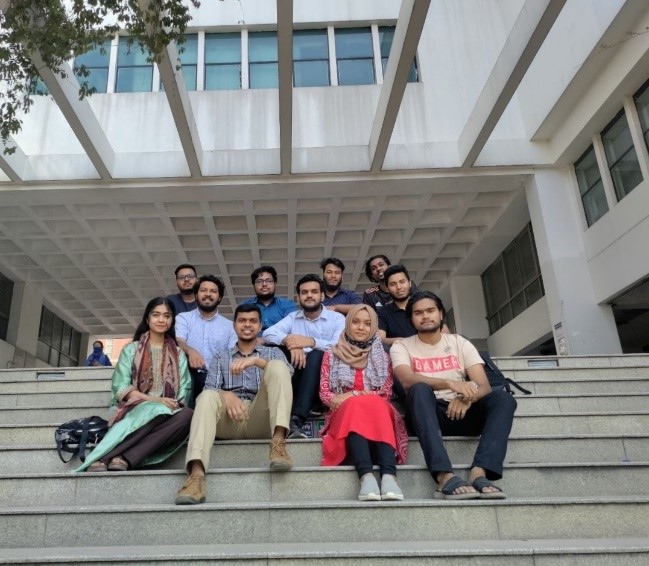 Team Aqualung, an underwater autonomous vehicle project team, has been selected for the Final Round of Singapore Autonomous Underwater Vehicle Challenge (SAUVC). SAUVC is an underwater robot challenge that has been organizing this event in international level for the past 7 years with the aim to find the best underwater autonomous vehicles around the world. This is the first time for a team from AUST and second from Bangladesh to be selected from the preliminary round. In Round 1, the selection was based on abstract submission and project overview. In Round 2, a video of the Robot was needed to be sent and selection was made by the judges.
In the Final Round which will be held at Singapore in September, 2022, the final winner of the competition will be announced based on competition among the selected teams to prove their worth in tasks such as: ball grabbing, stick push, loop test, etc.
The members of the Team Aqualung are: Abu M. Fuad (team leader) (EEE), Kazi Ramit Raihan(EEE), Ahmed Zubayer Patwary(EEE), S.M.Shovon(EEE), Iftekhar Ahmed Tonoy(EEE), Mohammad Talha(EEE), MD.Nahidul Islam(EEE), Faria Tabassum Labonya (EEE), Maruf Hossain(EEE), Raisul Islam Anir (CSE).
Honourable VC sir of AUST, Prof Dr. Muhammad Fazli Ilahi and Head Dept. of EEE Prof A.K.M Baki conveyed their best wishes to the team.