'Octabloom'A Trial of Strengthening Havens
Commendation Prize

Group Members :
Md.Iftekhar Rashid (15.01.01.052)
SarkerAliadPolok(15.01.01.064)
Ahmed Iftekhar (12.01.01.049)
The octagonal shape has been taken so that it can withstand the winds of a cyclone. Such forms are simultaneously effective against the horizontal and vertical wind.
The plinth is placed 5feet above the ground so that water cannot enter the house during the subsequent water logging of the cyclone.
There will be a mezzanine floor at 6.5 feet above the plinth. On the occasion of monsoon season, if flood water enters the house, the occupants will be able to stay on that level. Moreover, during the super cyclone, people can leave the necessary things on the mezzanine floor when they go to the Cyclone Shelter.
Local materials have been used in the design. Depending on availability, it is possible to build such a house using bamboo or wooden logs. It is very easy to make modules using prefabricated metal joints.
Bamboo woven mat has been used as walls. Cement sheets can be used for roofing.
There was no overhang on the roof considering the cyclone. Rainwater can be collected through gutters around the roof and stored in tanks which is sufficient for later use in cooking and drinking.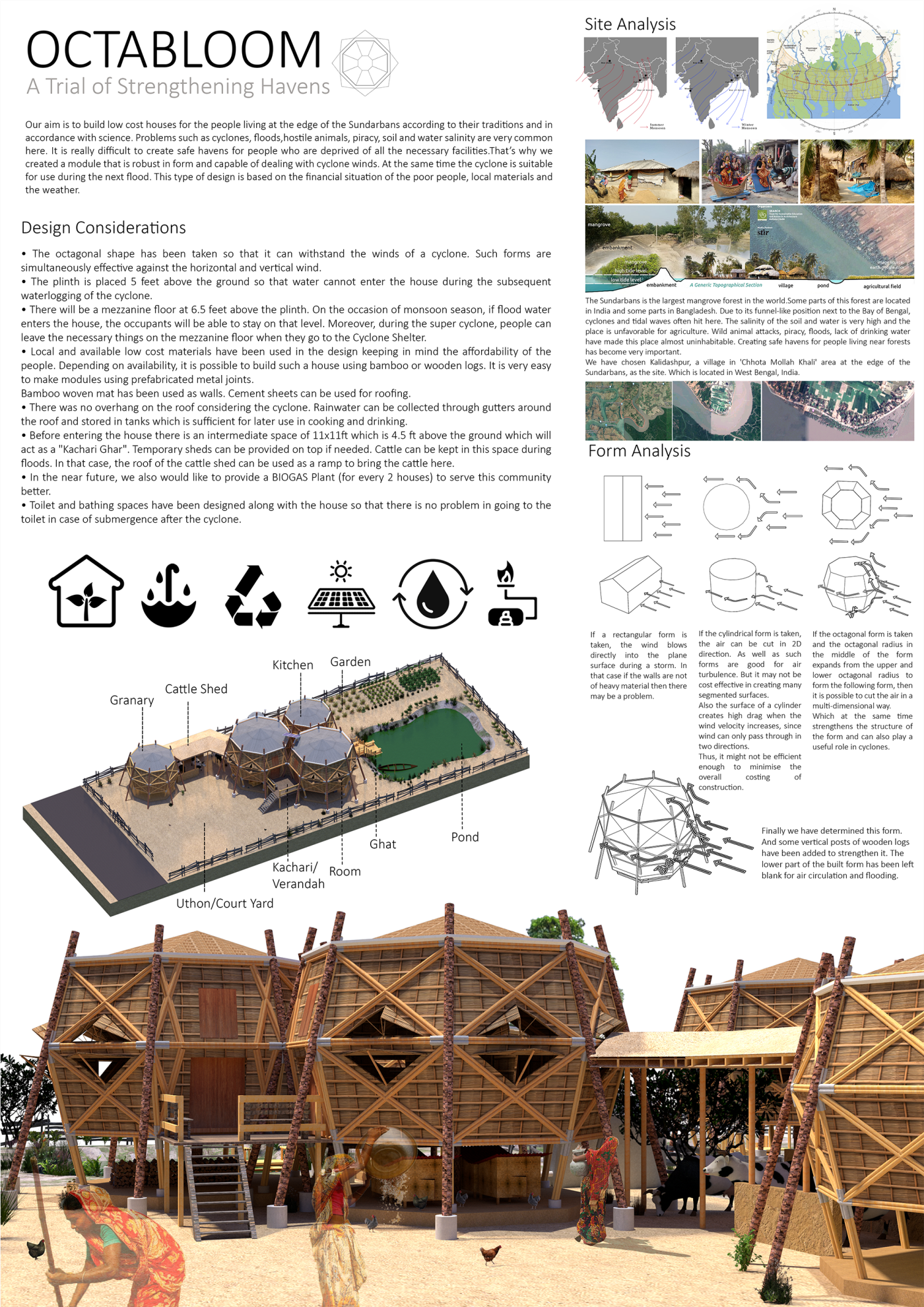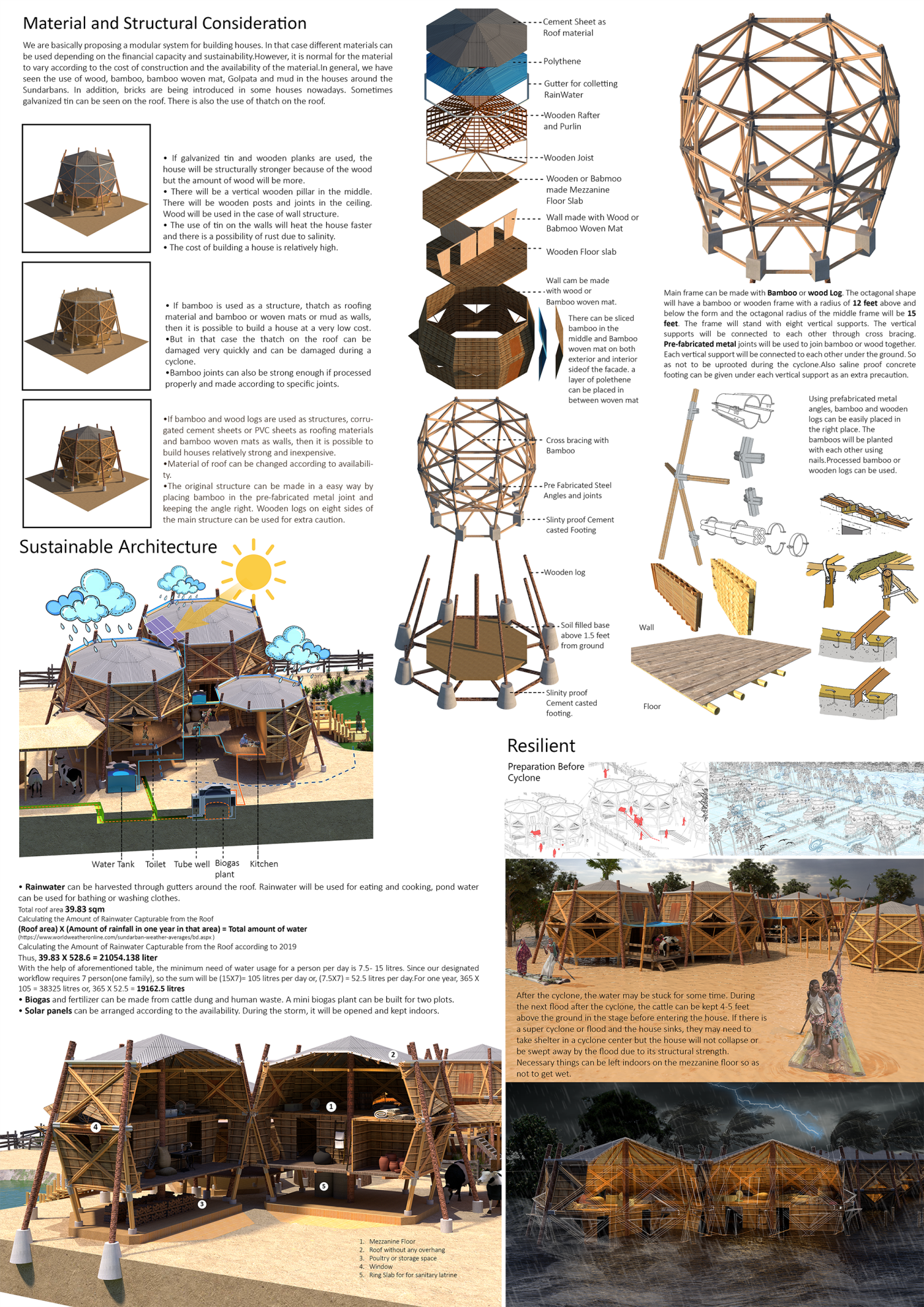 Before entering the house there is an intermediate space of 11x11ft which is 4.5 ft above the ground which will act as a "Kachari Ghar". Temporary sheds can be provided on top if needed. Cattle can be kept in this space during floods. In that case, the roof of the cattle shed can be used as a ramp to bring the cattle here.
In the near future, we also would like to provide a BIOGAS Plant (for every 2 houses) to serve this community better.