The AUST Civil Engineering Society (ACES) arranged a full-day event named "AUST Civil Job Fest" on August 16, 2023, held at the Table Tennis Ground within the AUST Campus. This event was a bridge connecting students with prospective employers and provided a platform for talent discovery and recruitment. A total of nine prestigious organizations, including PRAN-RFL Group, Creative IT, Navana Group, SEL RMC Product Ltd, Western Engineering Group, O.Creeds Ltd, Banglalink, BTI, WELS Education, SELISE. The program kicked off with a grand inauguration ceremony at 9:00 AM, presided over by Prof. Dr. Sharmin Reza Chowdhury, President of the AUST Civil Engineering Society (ACES) and the Head of the Department of Civil Engineering, AUST. Faculty members and enthusiastic Civil Engineering students joined the event, making it a grand success.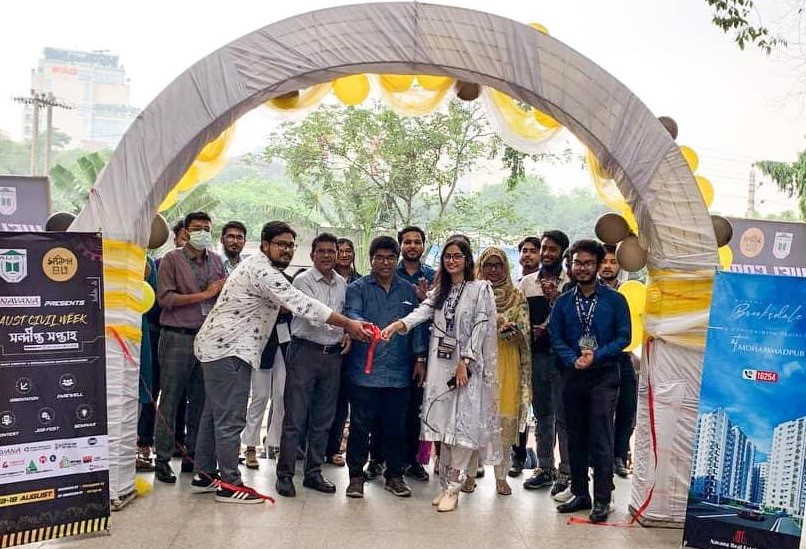 Each participating organization had set up interactive booths where they showcased their work, company culture, and career opportunities. Many organizations conducted on-the-spot interviews, allowing students to present their skills and qualifications directly to potential employers. Informative seminars and workshops were held to provide students with valuable career guidance and insights into industry trends and expectations. These sessions aimed to equip students with the knowledge and tools needed for a successful transition from academia to the professional world.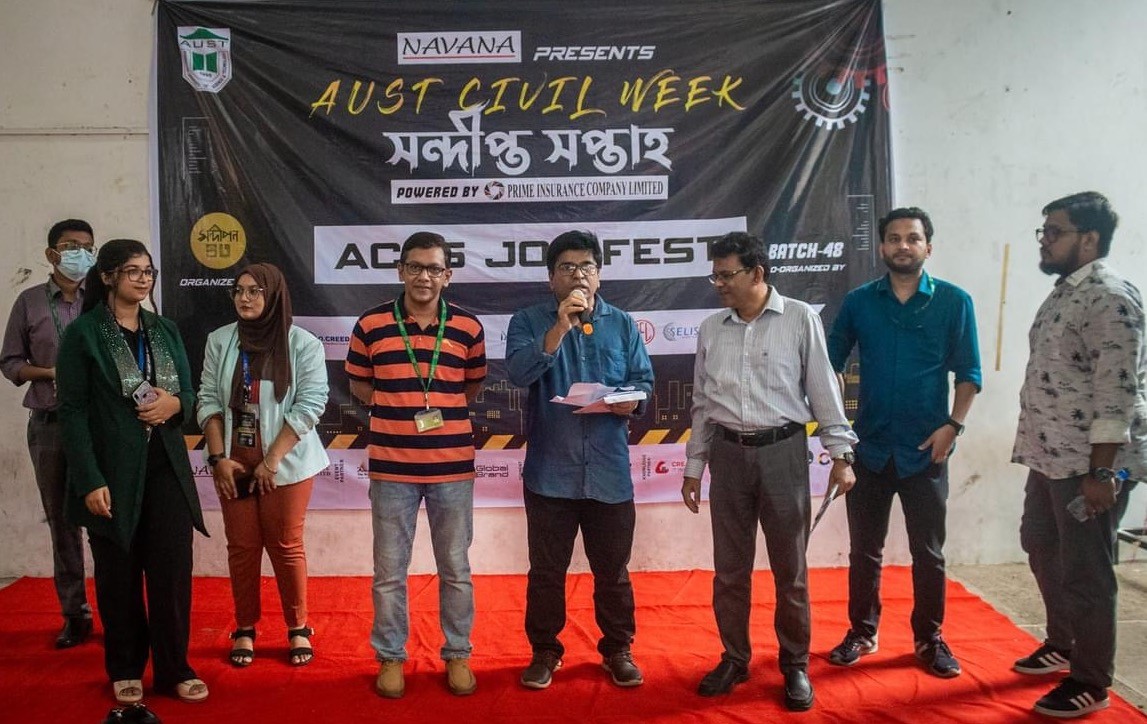 Throughout the day, students had the opportunity to engage with company representatives, participate in on-site interviews, attend career guidance seminars, and expand their professional networks. The active participation of nine prestigious organizations, coupled with the support of the university's faculty and students, made this event a valuable and enriching experience for all involved. It underscored AUST's commitment to fostering career development and facilitating meaningful connections between students and the job market.